Due to my responsibilities at work I have the opportunity to travel frequently. Periodically, I end up on a red-eye flight and find myself waking up at the crack of dawn to catch my plane at the airport.
Over the past few months when this has happened the same driver has picked me up from my home. This gentleman has taken me to the airport at least 5 to 6 times. Every time we meet, we exchange the appropriate pleasantries such as "Good morning!" or "How are you?" and then quietly proceed to the airport.
This past week I had to take another red-eye flight and this same gentleman was at my home to whisk me away.
As I sat quietly in the back seat of the vehicle, I realized that I had spent at least 2 to 3 hours with this gentleman during previous journeys, and did not know his name.
I knew nothing about him.
More importantly, because I had neglected to engage him in meaningful dialogue, I hadn't learned anything from him or gained new wisdom based on his life experience.
I finally leaned forward in the car, "Excuse me sir.", I said. "I don't think we've ever exchanged names. What is your name?"
The drivers face lit up as he smiled and said, "Lenny sir! My name is Lenny."
After introducing myself, Lenny and I engaged in a brief bit of introductory chatter which was cut short by our arrival at the airport.
"Thanks for the ride Lenny, I plan to learn from you the next time we're together."
As he passed me my bag he smiled, "Ahhhhh…likewise sir!"
As I walked into the airport I realized I had accomplished a few things.
I had just broadened my network and learning resource pool by getting acquainted with Lenny.
I felt good. Just seeing Lenny smile during our brief conversation had immediate impact on me. My mood was noticeably better.
 I'm pretty sure Lenny was still smiling too.
The human experience is so wonderful! What beautiful gifts we give and get when we actively engage one another.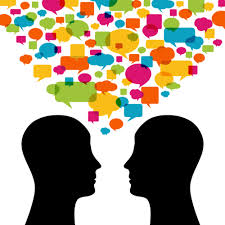 This week, make a point to engage someone you see often, but don't know.
I'm pretty sure there's a gift waiting for you at the other end of this pending exchange!
Take the chance and/or the time to engage others and stay inspired, it's a lifestyle choice!
---
About the Author:
Linal Harris
Global Entrepreneur – Certified Life Coach – Media Personality – Speaker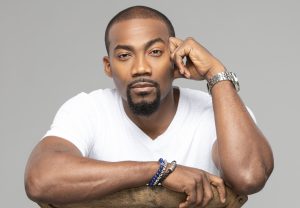 Linal Harris is a global entrepreneur, certified life coach, author, and media personality. As the founder of Inspirational Perspective® Publishing, LLC and Insights 4 Life™ Coaching, LLC, Harris challenges his global audience and coaching clients to Murder Mediocrity® and live their best life possible. Harris concentrates his work as an ontological coach with clients on what he calls the 4 pillars of life; the relationship we have to ourselves, the relationships we have with others, our relationship to work and money, and the connection we have to our spirit and life's purpose. Harris coaches CEO's, executives, entrepreneurs, athletes and celebrities. Harris is the author of "Slay Your Goals", where he provides his readers with scientific and research backed tips for achieving their goals. Harris is an expert goal-setter and has been called upon by Fortune 500 companies to assist with setting their strategic priorities, facilitate goal-setting sessions and provide inspirational talks.
To stay connected, be sure to follow me on the following social media outlets by hitting the links below:
For daily inspiration – text "INSPIRED" to 43783 – Enrollment is free!