As the ticket agent handed me my confirmed seat on a Chicago bound flight, for which I had been standing-by, I couldn't help but smile at the thought of getting home an hour earlier than planned.  Finally, I would get a full night's sleep!
I was thinking, "No alarm clock tomorrow! It's Labor Day!!"
However, my one man, 'Hallelujah' praise session was quickly interrupted by the somber expression on the faces of all my fellow, delayed and exhausted travel companions. They seemed extremely heavy ladened from enduring the seemingly terrible toils of holiday travel.
As I looked around my gate, I found it alarming how many people seemed to be unhappy, stressed, tired, annoyed and restless.
I couldn't help but think, "Wow! How unfortunate. I'm sure this isn't what the founder of this nationally recognized holiday had in mind when he decided that he would commemorate the first Monday of every September, in dedication to the social and economic achievements of American workers."
Or is it?
Maybe the conversation went something like this…
"Hey, why don't we just create a three-day weekend right before autumn so people can show up to work on Tuesday more exhausted and stressed out than they would have been if they had worked Monday."
Okay, maybe not…
We all know that wasn't their purpose, yet this seems to be the case for the majority of us the Tuesday after a holiday!
Maybe it's because we need to be reminded of why things are the way they are, or why we do the things we do…the way we do them.
So, here's a quick reminder of why we celebrate Labor Day as a holiday.
In 1894, Labor Day became a federal holiday in the United States. Its purpose was to pay tribute to the contributions workers have made to the strength, prosperity and well-being of our country.
Given that quick history lesson, my questions for reflection this week are as follows:
Do you associate what you do everyday (at work) as part of your patriotic duty to assist in making this country socially and economically stronger?
What if we all did?
What if we all didn't?
Our recent social and economic woes serve as a reminder that our lack of unity as countrymen, will ultimately impact the entire Union.
What if we all had the mindset that what we put our hands to, not only served as an opportunity for personal prosperity, but also a means for strengthening the nation we call home?
If we all could just shift our thinking, so many of our country's social and economic problems would be solved.
With a positive shift in thinking, maybe all the short-sighted and selfish decision-making that got us into this economic mess we've been in for the last half a decade, could have been adverted.
Isn't it startling that whenever we lose sight of the basics, the consequences can be (and have been) devastating?
We've gotta get back to the basics!!
The basics keep us on track, and right now we're off the rails as a nation.
It will take a movement to fix that, but my question for reflection is a good place to start. Reflect on it, answer it for yourself, then later this week ask a friend.
Flames are started with sparks.
My hope is that this week's thought serves as that spark for everyone who comes across these words. With my shift, and your shift, maybe collectively we can begin sourcing the flame that creates the movement we so desperately need for more economies prosperity in our communities.
This Labor Day and beyond, be that spark, and stay inspired, it's a lifestyle choice!
Happy Labor Day!
---
About the Author:
Linal Harris
Global Entrepreneur – Certified Life Coach – Media Personality – Speaker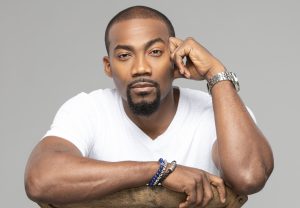 Linal Harris is a global entrepreneur, certified life coach, author, and media personality. As the founder of Inspirational Perspective® Publishing, LLC and Insights 4 Life™ Coaching, LLC, Harris challenges his global audience and coaching clients to
Murder Mediocrity®
and live their best life possible. Harris concentrates his work as an ontological coach with clients on what he calls the 4 pillars of life; the relationship we have to ourselves, the relationships we have with others, our relationship to work and money, and the connection we have to our spirit and life's purpose. Harris coaches CEO's, executives, entrepreneurs, athletes and celebrities. Harris is the author of "
Slay Your Goals
", where he provides his readers with scientific and research backed tips for achieving their goals. Harris is an expert goal-setter and has been called upon by Fortune 500 companies to assist with setting their strategic priorities, facilitate goal-setting sessions and provide inspirational talks.
To stay connected, be sure to follow me on the following social media outlets by hitting the links below:
For daily inspiration – text "INSPIRED" to 43783 – Enrollment is free!