I've had the wonderful privilege of spending most of my adult life as a leader and I've learned a number of critical lessons throughout my leadership journey.  These lessons have been taught by good and bad leaders alike, but I've benefited most from learning directly from the people I've led.
I believe the true beauty of leadership is the wisdom (people) that surrounds it!  The thought this week, draws from that vein…
Good leaders spend a great deal of time providing perspective by painting the 'big picture' for why we are doing whatever it is we're doing.
There's a quote (and personal favorite of mine) in the book "The Leadership Challenge" by James Kouzes and Barry Posner that provides guidance to leaders for why this type of perspective is necessary.  The quote is as follows:
"There's nothing more demoralizing than a leader who can't clearly articulate why we're doing what we're doing."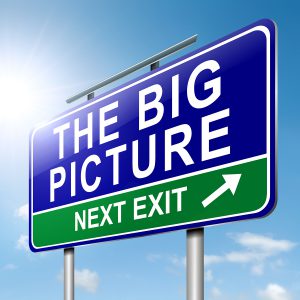 Great leaders not only do this, but after providing a vision that is clearly illustrated by the 'big picture' and the 'whys'  associated with that vision, they motivate and inspire us to pursue and achieve a critical goal connected to that vision with excellence!
What a wonderful feeling to be motivated and have a clear purpose towards which to channel that energy…
…especially when it's prescribed for you…
What's interesting is…we're all leaders regardless of title, because we have the delicate task of leading ourselves.
I can only speak for myself when I say that I have probably been the most stubborn and insubordinate individual I've ever had to lead.  Seriously…sometimes I'm just downright impossible for me to lead!
But…can we apply the same leadership principle above…to ourselves?  Will taking the time to create a vision or 'big picture' for our lives help us connect our daily actions towards a larger individual purpose?
I think we can. Check out the quote above slightly altered for self-reflection.
"There's nothing more demoralizing than a person who can't clearly articulate why he/she is doing what they're doing."
Isn't it funny how quickly we'll hold a leader accountable for not connecting our job/roles to the 'big picture' or vision, but we have unlimited quantities of grace for our own self-inflicted demoralization?
Self management is the toughest management position in the world.  It's also the most important, but it can't be done properly without having a vision and a purpose with which to paint your 'big picture'.
Rumi, a 13th century poet wrote, "You can accomplish a million things in this life, but if you don't accomplish the things aligned with your purpose you have accomplished nothing."
What is your 'big picture'?
What is your vision for your life?
What is your purpose?
Can you connect why you're doing what you do to your 'big picture'?
If not,take the time to do this. It's the investment of a lifetime!
Literally!
Stay inspired, it's a lifestyle choice!
---
About the Author:
Linal Harris
Global Entrepreneur – Certified Life Coach – Media Personality – Speaker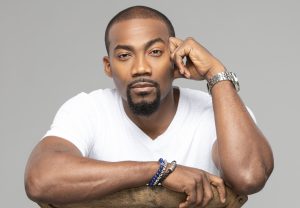 Linal Harris is a global entrepreneur, certified life coach, author, and media personality. As the founder of Inspirational Perspective® Publishing, LLC and Insights 4 Life™ Coaching, LLC, Harris challenges his global audience and coaching clients to Murder Mediocrity® and live their best life possible. Harris concentrates his work as an ontological coach with clients on what he calls the 4 pillars of life; the relationship we have to ourselves, the relationships we have with others, our relationship to work and money, and the connection we have to our spirit and life's purpose. Harris coaches CEO's, executives, entrepreneurs, athletes and celebrities. Harris is the author of "Slay Your Goals", where he provides his readers with scientific and research backed tips for achieving their goals. Harris is an expert goal-setter and has been called upon by Fortune 500 companies to assist with setting their strategic priorities, facilitate goal-setting sessions and provide inspirational talks.
To stay connected, be sure to follow me on the following social media outlets by hitting the links below:
For daily inspiration – text "INSPIRED" to 43783 – Enrollment is free!