What are you really good at? I'm not talking; just ok…this is your top strength, I mean you're really good at this!
Who knows that you're really good at this? Does your significant other know? How about your leader, your family, your friends and peers?
…maybe even your team?
If they don't know…what are you doing to advertise, promote or allow others to leverage this strength?
"What about being humble? Having humility?" You ask.
My answer is as follows:
Merriam-Webster's Learners Dictionary defines humility as: the quality or state of not thinking you are better than other people: the quality or state of being humble.
Making sure those around you know you're really good at something in no way means that you're better than them, because they will always be really good at something that you're not so good at…
On the other hand…not telling your significant other, your leader, your family, friends and peers; even your team is far worse!
First and foremost…it's a disservice to you not to share your talent. Secondly, it's a disservice to everyone else who could benefit from your talent. Last, but definitely not least…it's just plain selfish!
---
About the Author:
Linal Harris
Global Entrepreneur – Certified Life Coach – Media Personality – Speaker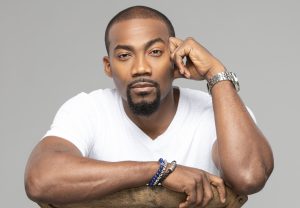 Linal Harris is a global entrepreneur, certified life coach, author, and media personality. As the founder of Inspirational Perspective® Publishing, LLC and Insights 4 Life™ Coaching, LLC, Harris challenges his global audience and coaching clients to
Murder Mediocrity®
and live their best life possible. Harris concentrates his work as an ontological coach with clients on what he calls the 4 pillars of life; the relationship we have to ourselves, the relationships we have with others, our relationship to work and money, and the connection we have to our spirit and life's purpose. Harris coaches CEO's, executives, entrepreneurs, athletes and celebrities. Harris is the author of "
Slay Your Goals
", where he provides his readers with scientific and research backed tips for achieving their goals. Harris is an expert goal-setter and has been called upon by Fortune 500 companies to assist with setting their strategic priorities, facilitate goal-setting sessions and provide inspirational talks.
To stay connected, be sure to follow me on the following social media outlets by hitting the links below:
For daily inspiration – text "INSPIRED" to 43783 – Enrollment is free!