Two years ago, this blog, this forum, this website; inspirationalperspective.com was nothing more than an idea in my head. It was just a small fertile seed that needed the soil, sunlight and water of intention, attention and action to take root and grow.
I didn't know how write a blog.
I didn't know how to create a website.
I didn't know who would read my post.
I didn't know who would visit the website.
I didn't know how people would respond to what I shared.
I had a thousand unanswered questions like:
What would people think?
Should I really be sharing my inspirational perspective on the world wide web?
Forget people! What will my family, friends and co-workers think?
OMG! What will my co-workers think?
All of a sudden, this wonderful idea in my head, that seemed so righteous and promising, had now become the impetus for a new emotion. I was afraid.
My idea to create a forum for inspiration and motivation introduced new risk into my seemingly secure world. The idea that momentarily provided me so much access to excitement and new vision gave me access to only one thing…FEAR!
An intense, frightening and handicapping FEAR!
I was scared and flawed. Who am I to share a perspective?
I am still scared and flawed. The Inspirational Perspective I share every week is as much for me, as it is for each of you.
So, what moved me pass my FEAR?
The answer; A simple truth we all inherently know.
A truth that if you don't risk anything, you are actually risking more.
When I clicked the publish button on my first post to this website blog I was so nervous I was sweating profusely…
…and then with that one click of the mouse my FEAR dissipated.
That click was the birth of more than just that post.
That click was the birth of a new, more inspired ME.
That click was the birth of new opportunity.
That click was the birth of possibility.
More tangibly…
That click was the birth of a website with traffic over 20,000 views a year.
That click was the birth of a blog with over 1000 followers.
That click was the birth of the Inspirational Perspective Facebook page, that now has a community of over 500 people. (Click the link above to 'like' and join us.)
That click was the birth of @inspired_peeps on Twitter. (Click the link to follow.)
That click was the birth of worldyperspective.com, my travel blog.
That click was the birth of linalharris.com.
That click was the birth of Linal Harris, Life Coach.
(Click the link above and contact me if your interested in living an empowered life that you design and would like to be a client.)
So my question for you this week; What ideas, dreams or goals do you have that are currently separated from possibility and tangible success by your FEAR?
This is the 100th post published on inspirationalperspective.com!
I almost let FEAR destroy that.
I almost let caring about what PEOPLE might think inhibit me.
Conquer FEAR!
Dive into your possibilities!
Realize your dreams
Be what you believe, is SUCCESS!
Stay inspired, it's a lifestyle choice!
---
About the Author:
Linal Harris
Global Entrepreneur – Certified Life Coach – Media Personality – Speaker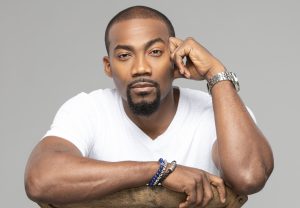 Linal Harris is a global entrepreneur, certified life coach, author, and media personality. As the founder of Inspirational Perspective® Publishing, LLC and Insights 4 Life™ Coaching, LLC, Harris challenges his global audience and coaching clients to
Murder Mediocrity®
and live their best life possible. Harris concentrates his work as an ontological coach with clients on what he calls the 4 pillars of life; the relationship we have to ourselves, the relationships we have with others, our relationship to work and money, and the connection we have to our spirit and life's purpose. Harris coaches CEO's, executives, entrepreneurs, athletes and celebrities. Harris is the author of "
Slay Your Goals
", where he provides his readers with scientific and research backed tips for achieving their goals. Harris is an expert goal-setter and has been called upon by Fortune 500 companies to assist with setting their strategic priorities, facilitate goal-setting sessions and provide inspirational talks.
To stay connected, be sure to follow me on the following social media outlets by hitting the links below:
For daily inspiration – text "INSPIRED" to 43783 – Enrollment is free!