Last night the debut broadcast of Inspirational Perspective, with Linal Harris, Chicago's very own life coach aired at 9:30 p.m. CST, on WVON 1690 AM.
Now that the first show is done and labeled 'a success' I can definitely say that broadcasting the show was a lot of fun. I'm looking forward to hitting the airwaves with Chicago on Saturday evenings in the future.
(That's of course, if I pass the test of the 3 week pilot)
When I woke up this morning and began reflecting on how the show went, I had two very different emotional reactions.
The first was a huge sense of relief.
Quite frankly, during the days leading up to my first broadcast, I experienced just about every emotion in the book. One moment I would be excited for such a wonderful opportunity and the next I would be down-right petrified. I remember one particular moment on Thursday when I asked myself out loud, "Who the hell told you, that you could do radio?"
Yep, I was angry with myself.
Isn't it funny how stepping outside of our comfort zones can seemingly cause temporary schizophrenia?
At another point in last week's ongoing dialogue with myself I called myself a fraud. I just felt that way. Who publishes over 100 post about staying inspired and pushing the limits of your comfort zone and then struggles when it comes time to push his own?
I suppose this is all just another piece of proof that I compose these posts for me as much as I do for all of you!
The second emotion was gratitude.
The Inspirational Perspective radio show would not have been all that inspirational without the help of many wonderful people!
This help came in the form of what I will call the 3C's.
The first C represents the consultants who taught me the dos and don'ts and special technique of hosting a radio show. A special thanks goes out to Matt McGill, the host of WVON's Matt McGill morning radio show for spending time with me and sharing the secrets of his success with me.
The second C represents the cheerleaders who kept me encouraged throughout the weeks leading up to the first show and during the show as well. Cheerleading can be as simple as 'liking' a status on Facebook or as deliberate as saying, "You are AWESOME!" Either way, this type of encouragement provides the fuel we all need to push the boundaries of our comfort zone.
The third C represents the coaches in my life who 'keep it real'! The coaches are people who love me and are brutally honest in their feedback. If a coach of mine tells me I did a good job with a task, the positive dialogue is detailed and specific. If a coach of mine tells me I can improve my performance on a task, the critical dialogue is detailed and specific.
The consultant, cheerleader and coach all combine as a team of people who ultimately make me a better human being. I cannot recollect one accomplishment that I have achieved that did not have a team of people representing the 3C's in the background.
To all of you who play a role as one of the 3C's in my life. Thank you!
This week I am asking all of us to take the time to do these three things.
1. Evaluate your life. Are you surrounded by people who can play the role of consultant, cheerleader and/or coach?
2. Thank these people for the critical role they play in your life and for playing a lead role in your achievements.
3. Ask the people in your inner circle to identify what role you play for them.
(For a bonus, ask how you can do a better job playing your role.)
Are there any other C's that I missed? Let me know…
Also tell me how this exercise goes throughout the week.
Leave me a comment or note on the Inspirational Perspective Facebook page.
"All is connected…no one thing can change by itself." ~ Paul Hawken
"Human happiness is not merely the product of individual province." ~ Tom Rath
p.s. Yes! The opening to tonight's blog was a shameless plug for the radio show. Be sure to listen! 😉
(If you're not in Chicago you can still listen. Just download the iHeart radio app to your smart phone or tablet. You can also listen live at WVON.com.)
---
About the Author:
Linal Harris
Global Entrepreneur – Certified Life Coach – Media Personality – Speaker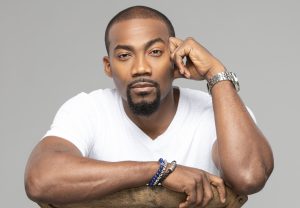 Linal Harris is a global entrepreneur, certified life coach, author, and media personality. As the founder of Inspirational Perspective® Publishing, LLC and Insights 4 Life™ Coaching, LLC, Harris challenges his global audience and coaching clients to
Murder Mediocrity®
and live their best life possible. Harris concentrates his work as an ontological coach with clients on what he calls the 4 pillars of life; the relationship we have to ourselves, the relationships we have with others, our relationship to work and money, and the connection we have to our spirit and life's purpose. Harris coaches CEO's, executives, entrepreneurs, athletes and celebrities. Harris is the author of "
Slay Your Goals
", where he provides his readers with scientific and research backed tips for achieving their goals. Harris is an expert goal-setter and has been called upon by Fortune 500 companies to assist with setting their strategic priorities, facilitate goal-setting sessions and provide inspirational talks.
To stay connected, be sure to follow me on the following social media outlets by hitting the links below:
For daily inspiration – text "INSPIRED" to 43783 – Enrollment is free!