This past week, I used garlic to prepare a meal in my home. As you know, regardless of its health benefits, garlic has a very distinct smell. I hadn't noticed how strong of a stench the garlic created until I stepped out of the house for a bit and returned home.
As I opened my back door, this very distinct funk greeted me at the doorway of my home. I groaned and immediately started opening windows, lighting candles and spraying air freshener around the house to remove the foul odor from the garlic.
After an hour or two, I intentionally went outside to get some fresh air, just to reset my nasal senses so I could ensure my home no longer carried the stench of pan-seared garlic.
As I was taking in some fresh air on the back porch, the philosophical parallel of this incident, to my life, unraveled itself.
I began asking myself, "When was the last time I stepped away from my daily routine and habitual indulgences with the sole purpose to recalibrate and reflect on my activities, relationships, habits and health?"
What kind of freshening needs to take place in my life to ensure that I am truly aligned with my guiding principles, goals and most importantly, my purpose?
I didn't intend to have a house that smelled like seared garlic; nevertheless, it happened. These type of things occur during my normal routine of cooking a meal. Thus, certain steps had to be taken to rectify the smelly situation.
Life can be just like my house.
Just think…what if I had unexpected visitors before I had the opportunity to leave the house that day?
My surprise guest would have known upon entry, (unbeknownst to me) that my home smelled pretty bad.
The same holds true for family, friends and coworkers who observe us change "positively and/or negatively" over time.
While it's good to have people around you who are honest and will let you know you're funking things up, there's nothing quite like self-induced course correction.
What routine or mindless habit is funking up your aspirations, dreams and goals? What routine or mindless habit is funking up your purpose? (Do you KNOW your purpose?)
It just might be time to step outside your routine and get a fresh perspective on your life.
Who knows what you'll smell, when you take a sniff!
Who knows what you'll see, when you take a look!
This week, take some time to observe your routines, mindless habits and programs. Identify where you need some fresh air and make a shift.
Stay Inspired, It's a lifestyle choice!
---
About the Author:
Linal Harris
Global Entrepreneur – Certified Life Coach – Media Personality – Speaker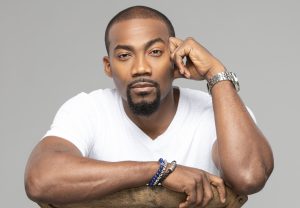 Linal Harris is a global entrepreneur, certified life coach, author, and media personality. As the founder of Inspirational Perspective® Publishing, LLC and Insights 4 Life™ Coaching, LLC, Harris challenges his global audience and coaching clients to Murder Mediocrity® and live their best life possible. Harris concentrates his work as an ontological coach with clients on what he calls the 4 pillars of life; the relationship we have to ourselves, the relationships we have with others, our relationship to work and money, and the connection we have to our spirit and life's purpose. Harris coaches CEO's, executives, entrepreneurs, athletes and celebrities. Harris is the author of "Slay Your Goals", where he provides his readers with scientific and research backed tips for achieving their goals. Harris is an expert goal-setter and has been called upon by Fortune 500 companies to assist with setting their strategic priorities, facilitate goal-setting sessions and provide inspirational talks.
To stay connected, be sure to follow me on the following social media outlets by hitting the links below:
For daily inspiration – text "INSPIRED" to 43783 – Enrollment is free!