In a world of constant change and shift, using the word guarantee in a sentence, almost immediately causes someone to second guess your credibility.
The word guarantee has been so mis-used and carelessly displayed, that most of us barely notice advertisements and signs that boast the phrase, "Satisfaction Guaranteed". We're so used to being disappointed as consumers, we simply ignore the red and gold circular badge, with those words beautifully embossed on the edges and a bold "100%" enlarged in the middle.
It all feels like false advertisement when you find yourself dissatisfied, and consequently directed through a set of arduous mini-tasks. The redemption process seems to be designed to ensure you never get that 100% guarantee that was promised to you. After a few experiences like this, most of us translate the "guarantee text" into 21st century technical advertising jargon, which really means consume at your own risk!
Nevertheless, in a world that is seemingly void of real guarantees, there are still a number of guarantees, I can make to you, that we all can truly believe.

I can guarantee that things will change.
I can guarantee that you won't get rich quick following that scheme. (Excluding the 1:300 million chance you have with the lottery.)
I can guarantee that at some point you will fail.
I can guarantee that some days you will be tired.
I can guarantee you will lose someone you love.
I can guarantee you discomfort and pain.
In a world of false guarantees, there are a plethora of real guarantees that life provides those of us that are living.
My questions for reflection this week are:
When the guaranteed challenges of life show up, who will you be?
Can you place a 100% satisfaction guarantee on your character?
The longer I live, the more I find that adversity can truly test the person I want to be. I can recall hearing a prominent leader once explain the following analogy:
A nautical captain can boast about his leadership and sailing skills during calm seas, but when a rogue wave happens to hit his ship during a terrible storm, that is when the true test of leadership will prove to him and his crew what type of leader he really turns out to be.
Will you stay the course and be persistent?
Can the people, you lead and love, count on your consistency?
In the face of adversity, who will you be?
Can you make that a guarantee?

When life is easy, it's nice that you're all the wonderful things a person should be, but that's the same person we really need when life drops one of its guarantees.
The next time you hear the words, "I GAR-RUN-TEE!" ask yourself, "Am I being the person I've guaranteed myself I'd be?"
We all benefit when we keep our guarantees.
Stay inspired, it's a lifestyle choice!
---
About the Author:
Linal Harris
Global Entrepreneur – Certified Life Coach – Media Personality – Speaker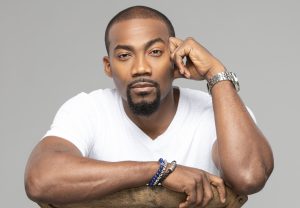 Linal Harris is a global entrepreneur, certified life coach, author, and media personality. As the founder of Inspirational Perspective® Publishing, LLC and Insights 4 Life™ Coaching, LLC, Harris challenges his global audience and coaching clients to Murder Mediocrity® and live their best life possible. Harris concentrates his work as an ontological coach with clients on what he calls the 4 pillars of life; the relationship we have to ourselves, the relationships we have with others, our relationship to work and money, and the connection we have to our spirit and life's purpose. Harris coaches CEO's, executives, entrepreneurs, athletes and celebrities. Harris is the author of "Slay Your Goals", where he provides his readers with scientific and research backed tips for achieving their goals. Harris is an expert goal-setter and has been called upon by Fortune 500 companies to assist with setting their strategic priorities, facilitate goal-setting sessions and provide inspirational talks.
To stay connected, be sure to follow me on the following social media outlets by hitting the links below:
For daily inspiration – text "INSPIRED" to 43783 – Enrollment is free!