There are 7.2 billion humans alive on this planet.
Most of the time we give no thought to them, nursing the belief that the world revolves solely around us.
The truth?
The world revolved before we were born and will continue to revolve long after we return to the dust.
This world doesn't revolve around me.
This world revolves around the sun carrying you, me and 7.2 billion others from 196 countries and 248 nationalities.
…and each of these people have their own story.
Their story is as important to them, as your story is important to you.
A few weeks ago I traveled to New York. While there, I had dinner alone in a Manhattan diner.
I requested a seat near a large window, so I could entertain myself with people watching while I ate my meal.
Over the course of that meal, I encountered a countless number of unassuming pedestrians walk through my investigative gaze.
It is during that meal, when something became extremely clear to me.
Each person we encounter, known or unknown has their own story.
A story that is very significant to them…
I was looking through a window, but this window let me see more than we usually see…
Two fashionable Asian girls walk by, laughing hysterically with one another. The joy they felt was palpable. One of them stops walking. She is bent over in laughter.
For a moment, they are part of my story.
They didn't see me. I will never be a part of that story.
A story seemingly filled with laughter and joy…
I continue to sit. I'm still looking through that window.
A middle age white couple are engaged in an argument as they walk by. It's intense. I can see it on the man's face. He seems absent. Yet, this is his story. He can't escape.
I breathe deeply.
I'm happy I'm not in his place.
Once again, two people unknowingly become a part of my story.
I may never be a part of theirs.
I take a moment to be thankful for my story.
The world may not revolve around me, but I do get to have my own story.
We all have a story.
But often we forget that our story includes a countless number of other human beings. Some we know, other we will never know.
I often forget that the world doesn't revolve around me and the few others that I love.
It will revolve without me.
It will revolve without them.
This week my questions for reflection are:
When was the last time you paused to consider that this life isn't JUST about you?
When was the last time you did something that held no benefit for you, but solely for another?
Over the next week you might find it beneficial to sit near a large window and watch life happen without you. Imagine what their stories may be. Consider that the stories you witness are as significant to them, as your story is to you.
You may even decide to insert yourself into their story with an inviting smile or genuine compliment.
Thinking the world revolves around me is a bad habit I'm working to break.
Hopefully you'll consider joining me in breaking this same habit for you too!
Continue to stay inspired, and inspire someone else too.
It's a lifestyle choice.
---
About the Author:
Linal Harris
Global Entrepreneur – Certified Life Coach – Media Personality – Speaker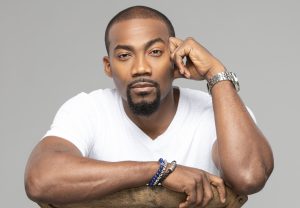 Linal Harris is a global entrepreneur, certified life coach, author, and media personality. As the founder of Inspirational Perspective® Publishing, LLC and Insights 4 Life™ Coaching, LLC, Harris challenges his global audience and coaching clients to Murder Mediocrity® and live their best life possible. Harris concentrates his work as an ontological coach with clients on what he calls the 4 pillars of life; the relationship we have to ourselves, the relationships we have with others, our relationship to work and money, and the connection we have to our spirit and life's purpose. Harris coaches CEO's, executives, entrepreneurs, athletes and celebrities. Harris is the author of "Slay Your Goals", where he provides his readers with scientific and research backed tips for achieving their goals. Harris is an expert goal-setter and has been called upon by Fortune 500 companies to assist with setting their strategic priorities, facilitate goal-setting sessions and provide inspirational talks.
To stay connected, be sure to follow me on the following social media outlets by hitting the links below:
For daily inspiration – text "INSPIRED" to 43783 – Enrollment is free!