Here is some Throwback Thursday Inspiration directly from an inspirational perspective!
(pun intended)
The picture you see, is a picture of me on the summit of Mount Hyuana Picchu overlooking Machu Picchu.
This is one of my favorite travel photos.
It's a favorite not just because of the aerial scenery and view off the summit. It's a favorite because it reminds me to persevere no matter what!
During the climb to the top, I didn't think I would make it. Half way through the climb I had to stop because my body went into a hemoglobinic shock.
Cusco, Peru is over 11,000 ft above sea level. As a result, there is less oxygen in the air.
Before heading to Peru to take on this climb I trained and prepared in Chicago, but what I wasn't prepared for was making this climb in thin air, on an empty stomach.
Well…not an empty stomach.
The hotel I spent the night in before the climb advertised a free breakfast, which turn out to be coffee, saltine crackers and strawberry preserve jam.
I made the best of it.
However, fast forward a few hours and making the best of it had me a little over half way up this mountain, feeling too weak to turn back and too weak to climb further.
I remember feeling helpless as I gasped for air and looked down at my hands as they trembled uncontrollably from the drop in sugar levels in my body.
I was afraid, but what I felt more than my fear was disappointment. I had trained my body for this and come so close to the top.
…and that's when I decided I couldn't stop.
I had to get to the top!
I ate a couple of cookies offered by a climbing buddy to regulate my sugar levels. Chewed on some coca leaves to defibrillate my lungs and continued my climb to the top.
It wasn't easy.
With every step I took I felt wobbly.
My legs were already sore from climbing and now they felt especially weak.
Nonetheless, I didn't focus on the pain…
I focused on getting to the top.
This picture means a lot to me because, if I had stopped, it wouldn't exist.
Where are you stopped?
What is on the brink of existence in your life?
Will you continue your climb, despite your circumstance and situation?
I hope the answer is yes!
If you need inspiration…just look at this pic and remember one day you will have your story of triumph too!
Don't quit!
Continue your climb!
…and stay inspired; it's a lifestyle choice!
---
About the Author:
Linal Harris
Global Entrepreneur – Certified Life Coach – Media Personality – Speaker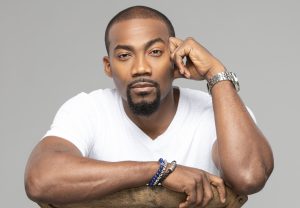 Linal Harris is a global entrepreneur, certified life coach, author, and media personality. As the founder of Inspirational Perspective® Publishing, LLC and Insights 4 Life™ Coaching, LLC, Harris challenges his global audience and coaching clients to Murder Mediocrity® and live their best life possible. Harris concentrates his work as an ontological coach with clients on what he calls the 4 pillars of life; the relationship we have to ourselves, the relationships we have with others, our relationship to work and money, and the connection we have to our spirit and life's purpose. Harris coaches CEO's, executives, entrepreneurs, athletes and celebrities. Harris is the author of "Slay Your Goals", where he provides his readers with scientific and research backed tips for achieving their goals. Harris is an expert goal-setter and has been called upon by Fortune 500 companies to assist with setting their strategic priorities, facilitate goal-setting sessions and provide inspirational talks.
To stay connected, be sure to follow me on the following social media outlets by hitting the links below:
For daily inspiration – text "INSPIRED" to 43783 – Enrollment is free!