In this 'Information and Technology Age' everything around us seems to have an energy bar or power meter.
As 21st century populace, the majority of us have become so 'at one' with our electronic gadgets and tools, that an extraterrestrial visitor would mistake a good deal of earth's inhabitants for cyborgs with interchangeable electronic parts.
Ok…that's a bit of an exaggeration, but believe me…that day is quickly approaching!
My point is this…
The Bluetooth we stick in our ear, watches we wear, iPods, cameras; smartphones we holster to our hips or slide in our pockets; tablets and laptops we carry in our bags; there batteries all need to be charged in order to be of use to us.
What good is a $600 5G, touchscreen smartphone that you can't turn on?
Useless right?
Have you noticed your behavior or the behavior of others when the power meter is reading low? There's a look of anxiety, followed by a short mission called "Operation Recharge".
Isn't it interesting how rude interruptions during a conversation or meeting are immediately provided immunity and grace when prefaced with, "Anyone have a charger for my iPhone?"
To avoid this inconvenient fiasco we typically ensure all of our electronic wares are properly charging throughout the day or at the very least before we go to bed at night.
Speaking of bed…are you fully charged when you wake up? I'd make a bet that your electronics are…
When was the last time you took a theoretical look at your energy bar?
If it's important for that electronic apparatus to be charged, how much more attention should we pay to the irreplaceable user?
In this 'Information and Technology Age' everything around us seems to have an energy bar or power meter…
Except us!
Start paying more attention to the recharge that really matters and stay inspired, it's a lifestyle choice!
---
About the Author:
Linal Harris
Global Entrepreneur – Certified Life Coach – Media Personality – Speaker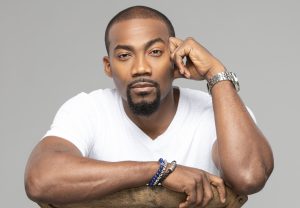 Linal Harris is a global entrepreneur, certified life coach, author, and media personality. As the founder of Inspirational Perspective® Publishing, LLC and Insights 4 Life™ Coaching, LLC, Harris challenges his global audience and coaching clients to Murder Mediocrity® and live their best life possible. Harris concentrates his work as an ontological coach with clients on what he calls the 4 pillars of life; the relationship we have to ourselves, the relationships we have with others, our relationship to work and money, and the connection we have to our spirit and life's purpose. Harris coaches CEO's, executives, entrepreneurs, athletes and celebrities. Harris is the author of "Slay Your Goals", where he provides his readers with scientific and research backed tips for achieving their goals. Harris is an expert goal-setter and has been called upon by Fortune 500 companies to assist with setting their strategic priorities, facilitate goal-setting sessions and provide inspirational talks.
To stay connected, be sure to follow me on the following social media outlets by hitting the links below:
For daily inspiration – text "INSPIRED" to 43783 – Enrollment is free!