Well…it's the first day…of the last month…of 2018.
2019 is peeking around the corner and preparing to sneak up on us all, in as little as thirty days.
The New Year is typically a notable milestone in time. It causes us to stop…and take inventory.
We inventory our personal growth.
We inventory our goals and aspirations, in contrast to what we've actually achieved.
I was reminded of all this last week, while chatting with an old friend.
As we engaged in conversation, the topic of health surfaced and we began sharing personal insights on how we maintained our health. We both agreed that maintaining a healthy lifestyle was a definite key to living the best life, however, he admitted to not practicing discipline with his diet and exercise routine.
As I listened, he continued to explain how he knew his current habits hurt his health. He even provided explicit details regarding how these poor habits would eventually impact his overall physical condition.
After providing me an unsolicited physical health diagnostic readout, he then proclaimed, "Yeah so…January 2nd, I'm on it! I'm going to hit the gym hard!"
– Insert awkward silence –
I calmly replied, "I vote you start today. After all…2019's tomorrow is still quite a few tomorrows away, and when you refer to tomorrow's tomorrow that's also known as procrastination."
My friend chuckled and immediately shot back,  "C'mon…I'm just saying brother…I'd be working against myself if I made that commitment in the middle of the holidays.  Lord only knows what I'll eat on Christmas and what I'll  drink on New Year's Eve.  Yeah…January 2nd sounds safe to me. I don't wanna start something I can't finish."
Ahhhh…I've heard that infamous phrase before…
I don't want to start something I can't finish.
That statement can stand alone and be convicted of having annihilated more ideas, dreams, goals and aspirations, than any other group of words with the exception of the extremely powerful dream executioner called 'I can't'!
The future isn't a place we wait on! The future isn't about waiting for things to get better,  a bit easier or more reasonable. The future is a place we create with the action or inaction we take today.
If you're unsatisfied with your current condition, a change in behavior is necessary to forecast a future that does not perpetuate more of your present circumstance.
What happens next in your life depends a great deal on what YOU really want to happen next!
Think about this…
As you move into this New Year, what if you approached each passing day with the same focus, with which you give your intentions and aspirations for a New Year.  Imagine the exponential growth you could experience in your life if you adopted this practice of DAILY intentional living.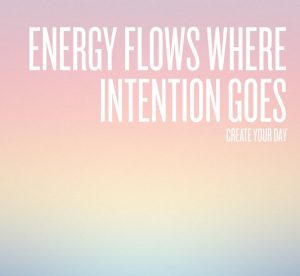 As we approach the end of another year, many of us will begin reflecting on 2018. We'll celebrate our accomplishments (I hope you're celebrating.), while taking stock of our opportunities.
The one question I'm challenging you to ponder between now and 2019 is:
Are you procrastinating on something that can change tomorrow's tomorrow in a positive way, if you started it today?
Take my challenge! Start today!
Yes! The New Year is a wonderful milestone for starting new goals, but the problem is, it only comes every 365 days.
In contrast, every 24 hours you have a new day. What can you start today, that will create a future you can eagerly anticipate tomorrow?
After all, not wanting to start things you can't finish is noble…but you definitely can't finish, if you don't start!
Leave a comment if you're down for the challenge.
Let me know how I can help you make 2019 your best year yet.
…and stay inspired, it's a lifestyle choice!
---
About the Author:
Linal Harris
Global Entrepreneur – Certified Life Coach – Media Personality – Speaker
Linal Harris is a global entrepreneur, certified life coach, author, and media personality. As the founder of Inspirational Perspective® Publishing, LLC and Insights 4 Life™ Coaching, LLC, Harris challenges his global audience and coaching clients to Murder Mediocrity® and live their best life possible. Harris concentrates his work as an ontological coach with clients on what he calls the 4 pillars of life; the relationship we have to ourselves, the relationships we have with others, our relationship to work and money, and the connection we have to our spirit and life's purpose. Harris coaches CEO's, executives, entrepreneurs, athletes and celebrities. Harris is the author of "Slay Your Goals", where he provides his readers with scientific and research backed tips for achieving their goals. Harris is an expert goal-setter and has been called upon by Fortune 500 companies to assist with setting their strategic priorities, facilitate goal-setting sessions and provide inspirational talks.
To stay connected, be sure to follow me on the following social media outlets by hitting the links below:
For daily inspiration – text "INSPIRED" to 43783 – Enrollment is free!