"Lessons To Teach My Son" was created from a special place.
That place is the heart of a father.
That place is the pride of a man when he looks at his first born son.
In Part 1 of this series I shared a great deal about my passion for this project. In Part 2 below, you will witness this passion as I share my truth in Lesson #7: "The Delusion of Religion".
Don't judge the title too quickly, instead listen and let me know what you think.
Also, be sure to check out Lesson #12: How To Manage Money. If you value you hard earned dollar, this segment is an absolute must!
Here is Lessons To Teach My Son Pt. 2 – vBlog #2:
Be sure to subscribe to my YouTube channel to receive more inspirational content!
Below is an index of what was covered during this episode:
Lesson #7: The Delusion of Religion – Start 0:24
Lesson #8: The Necessity of Critical Thinking – Start at 15:28
Lesson #9: The Importance of Self Development – Start at 24:46
Lesson #10: Be Your Purpose – Start at 32:01
Lesson #11: Be Uniquely You – Start at 44:41
Lesson #12: How To Manage Money – Start at 48:16
Bonus: Lesson Attorney Ernest Fenton learned from his Father – Start at 1:00:03
Inspirational Perspective with Linal Harris airs every Sunday morning at 7 AM CST on WVON 1690 AM, The Talk of Chicago (WVON.com). You can also watch the live stream on Facebook Live @linalharris
Download a FREE copy of my book, "Slay Your Goals" at www.SlayYourGoals.com
Go to www.MurderMediocrity.com for more life-transforming products.
For Murder Mediocrity apparel visit the Murder Mediocrity Marketplace.
---
About the Author:
Linal Harris
Global Entrepreneur – Certified Life Coach – Media Personality – Speaker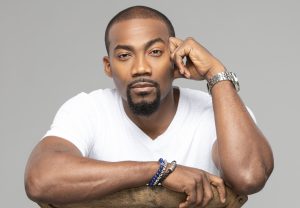 Linal Harris is a global entrepreneur, certified life coach, author, and media personality. As the founder of Inspirational Perspective® Publishing, LLC and Insights 4 Life™ Coaching, LLC, Harris challenges his global audience and coaching clients to Murder Mediocrity® and live their best life possible. Harris concentrates his work as an ontological coach with clients on what he calls the 4 pillars of life; the relationship we have to ourselves, the relationships we have with others, our relationship to work and money, and the connection we have to our spirit and life's purpose. Harris coaches CEO's, executives, entrepreneurs, athletes and celebrities. Harris is the author of "Slay Your Goals", where he provides his readers with scientific and research backed tips for achieving their goals. Harris is an expert goal-setter and has been called upon by Fortune 500 companies to assist with setting their strategic priorities, facilitate goal-setting sessions and provide inspirational talks.
To stay connected, be sure to follow me on the following social media outlets by hitting the links below:
For daily inspiration – text "INSPIRED" to 43783 – Enrollment is free!