When was the last time you stopped and really thought about time?
That's right time…
Time is the precious, priceless commodity we all share daily in full equity; that cannot be manipulated.
Lately, time has been on my mind quite a bit…
I'm sure most of you can relate when I say, "There just doesn't seem to be enough time in a day!"
This situation/feeling has led me to ask myself quite a few questions about time.
Am I using my time effectively?
Should I spend time completing this task or should I pay someone else to do it?
Is this (fill in the blank) really worth my time?
How much time will it take?
How much time will I have to sleep?
Am I wasting time?
A lot of questions about time, huh?
And they all have different answers…
What struck me most, during my time of reflection, was the answer to my last question.
Am I wasting my time?
Because I do…
Now, I'm not the only offender. Periodically, all of us let time slip through our fingers.
Some of us…more than others.
Do we really want to carelessly waste a nonspatial continuum that is measured in terms of events which succeed one another from past through present to future?
(The green text was stolen from Webster's Dictionary, part b of definition #1 for time)
I don't think we do…

I'm pretty sure it's worth spending some of our precious time assessing where our time leaks may be.
…and I would guess that a good start would probably be television and other technologies.
At least it was for me…
I found my black hole of wasted time in the very technology that is supposed to help me optimize my time:
My laptop
My iPad
My smartphone

These tools are a godsend just as long as we don't get caught in the vortex of cyberspace and social media on the laptop, or zone out for hours on an iPad strategizing on how to win at "Words with Friends" and becoming an "Angry Bird" when I lose!
My question for reflection this week is:
What's your black hole of wasted time?
Imagine you had only $100 to spend for the rest of your life, and every dollar you spent would be gone forever.  Do you think you would cherish each cent?
I know I would…
Our time is like that $100.
This is the only time (life) we've got, so we must spend it wisely; and stay inspired, it's a lifestyle choice!
---
About the Author:
Linal Harris
Global Entrepreneur – Certified Life Coach – Media Personality – Speaker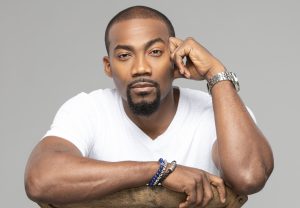 Linal Harris is a global entrepreneur, certified life coach, author, and media personality. As the founder of Inspirational Perspective® Publishing, LLC and Insights 4 Life™ Coaching, LLC, Harris challenges his global audience and coaching clients to Murder Mediocrity® and live their best life possible. Harris concentrates his work as an ontological coach with clients on what he calls the 4 pillars of life; the relationship we have to ourselves, the relationships we have with others, our relationship to work and money, and the connection we have to our spirit and life's purpose. Harris coaches CEO's, executives, entrepreneurs, athletes and celebrities. Harris is the author of "Slay Your Goals", where he provides his readers with scientific and research backed tips for achieving their goals. Harris is an expert goal-setter and has been called upon by Fortune 500 companies to assist with setting their strategic priorities, facilitate goal-setting sessions and provide inspirational talks.
To stay connected, be sure to follow me on the following social media outlets by hitting the links below:
For daily inspiration – text "INSPIRED" to 43783 – Enrollment is free!