While running errands this past weekend I did quite a bit of driving. The weather was great and people were out and about enjoying the sunshine.
When pulling up to stop signs I noticed that almost everyone crossing the street in front of the car walked out into the street before I even stopped the car. It was as if they knew, without a doubt, I saw them; I saw the stop sign and I would definitely stop.

On my way home from my last errand I came to a stop sign by a playground. At this intersection there was a young girl holding the hand of an even younger boy who appeared to be her little brother.

Our eyes met and I waved for the two of them to safely cross the street.
After ensuring my intent was to stay put via sign language, she led her brother into the street and they crossed to the other side.
As I drove through the intersection, I couldn't help but chuckle at the irony of what had occurred for me throughout the day.
The adults assumed I would stop. The children didn't take the chance.
It was very likely that the adult who trained that young girl to look both ways before crossing the street would have crossed the street much like the other adults I had encountered.
After many years of crossing streets I've also grown accustom to cars stopping at stop signs.
That's just what they do…
I take it for granted!
I take for granted I'll be seen in the middle of a busy intersection when I'm jaywalking.
I take for granted that the car I'm pulling out in front of will brake to let me in.
Unfortunately…it's not only with driving.
I take a bit too much for granted…
Isn't it funny how consistency can lull us to sleep?
A car stopping at a stop sign or red light is the statistical probability.
So…we behave accordingly.
The older we get it seems the more we expect normal to be normal, the rules to be followed and what happened before to happen again.

We just take it for granted…

Children question the rules, they don't trust them. They haven't seen these rules work enough yet to believe in them. Plus, they typically believe us when we tell them things aren't normal even though we act like they are!
What are you taking for granted?
Just because it's been that way…doesn't mean it always will be!
It may be a good time for all of us to reevaluate the norm…or at least respect it properly.
Normal is great…when it's just that!
Normal.
But we shouldn't take it for granted…because cars do run stop signs…so let's start stopping and looking both ways!
Stay inspired; it's a lifestyle choice!
---
About the Author:
Linal Harris
Global Entrepreneur – Certified Life Coach – Media Personality – Speaker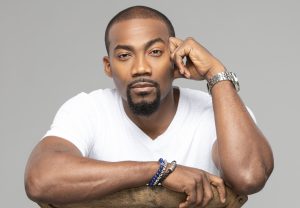 Linal Harris is a global entrepreneur, certified life coach, author, and media personality. As the founder of Inspirational Perspective® Publishing, LLC and Insights 4 Life™ Coaching, LLC, Harris challenges his global audience and coaching clients to Murder Mediocrity® and live their best life possible. Harris concentrates his work as an ontological coach with clients on what he calls the 4 pillars of life; the relationship we have to ourselves, the relationships we have with others, our relationship to work and money, and the connection we have to our spirit and life's purpose. Harris coaches CEO's, executives, entrepreneurs, athletes and celebrities. Harris is the author of "Slay Your Goals", where he provides his readers with scientific and research backed tips for achieving their goals. Harris is an expert goal-setter and has been called upon by Fortune 500 companies to assist with setting their strategic priorities, facilitate goal-setting sessions and provide inspirational talks.
To stay connected, be sure to follow me on the following social media outlets by hitting the links below:
For daily inspiration – text "INSPIRED" to 43783 – Enrollment is free!