A favorite quote of mine is by Zig Ziglar:
"People often say that motivation doesn't last. Well, neither does bathing – that's why we recommend it daily."
Today, I wanted to take a moment to remind all of you to…
Keep your fire burning!!
Dare to be great!!
In all of us is an untapped source of tremendous power!
That makes you good…
But why be good when you can be great?
Don't let the comforts of good make you content, satisfied and still,
So still until you become stagnate and slip into a capitulating slumber!
Good is the enemy of great!
So why not tell good, "Thank you…but I'm sorry…I'm leaving you for GREAT!!"
Make the commitment! Take the dare! It's your time to be GREAT!
I use this video for my own personal inspiration. It serves as my reminder to bring GREAT!
Stay inspired, it's a lifestyle choice!
---
About the Author:
Linal Harris
Global Entrepreneur – Certified Life Coach – Media Personality – Speaker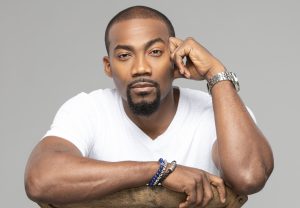 Linal Harris is a global entrepreneur, certified life coach, author, and media personality. As the founder of Inspirational Perspective® Publishing, LLC and Insights 4 Life™ Coaching, LLC, Harris challenges his global audience and coaching clients to Murder Mediocrity® and live their best life possible. Harris concentrates his work as an ontological coach with clients on what he calls the 4 pillars of life; the relationship we have to ourselves, the relationships we have with others, our relationship to work and money, and the connection we have to our spirit and life's purpose. Harris coaches CEO's, executives, entrepreneurs, athletes and celebrities. Harris is the author of "Slay Your Goals", where he provides his readers with scientific and research backed tips for achieving their goals. Harris is an expert goal-setter and has been called upon by Fortune 500 companies to assist with setting their strategic priorities, facilitate goal-setting sessions and provide inspirational talks.
To stay connected, be sure to follow me on the following social media outlets by hitting the links below:
For daily inspiration – text "INSPIRED" to 43783 – Enrollment is free!