This past week, I read an excerpt from Seth Godin's book Poke the Box, that really stuck with me. This passage was called "Walking in Circles".
In this piece, Seth cited research that had been done by Dr. Jan Souman, of the Max Planck Institute for Biological Cybernetics. This research revealed what happens to us when we have no map, no compass and no way to determine landmarks. Dr. Souman studied what happens to people lost in a forest or a barren desert with no north star or no setting sun to guide them.
His findings?
Regardless of how hard we try to walk in a straight line to get out of the woods or the hot desert sun, we end up back where we started. We literally walk in circles!
"Don't trust your senses because even though you might think you are walking in a straight line…you're not" ~ Dr. Jan Souman.
This got me to thinking.
Life doesn't come with a map.
We aren't born with a user's guide or an instruction manual.
At some point, all of us have been frustrated with circumstances and we've felt despite our greatest effort we couldn't get traction towards forward progress and movement.
Like a hamster in a wheel, we were running hard, but not going anywhere.
At other times our ambition and endeavors, have seemingly left us in circumstances worst than when we first started.
Nevertheless, we kept pushing for progress.
Whether by beating the odds with obstinate persistence, or by calling out and reaching for a helping hand, we progress.
My questions for reflection this week are:
What do you do when you achieve this elusive progress?
Do you take the time to draw a map or become a north star for the next lost pilgrim?
Do you engage your lost child, parent, associate, peer and/or friend in courageous dialogue, regardless of the degree of difficulty, to ensure they are moving in the right direction too?
Do you embrace the true essence of leadership regardless of where and when?
Who are you supposed to be guiding?
Who are you supposed to be helping?
What conversation do you need to have (that you've been putting off) today?!
Don't hide the light of your north star…let it shine!
From time to time, we all get lost and that's the type of guidance and leadership we'll want.
…and it's the type of guidance that so many of us need.
This kind of leadership is critical, effective and rare.
Be that leader today,
So you can get that leader tomorrow.
Stay inspired, it's a lifestyle choice!
---
About the Author:
Linal Harris
Global Entrepreneur – Certified Life Coach – Media Personality – Speaker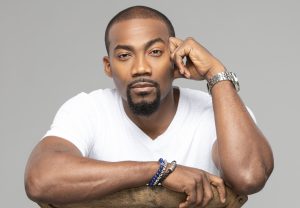 Linal Harris is a global entrepreneur, certified life coach, author, and media personality. As the founder of Inspirational Perspective® Publishing, LLC and Insights 4 Life™ Coaching, LLC, Harris challenges his global audience and coaching clients to Murder Mediocrity® and live their best life possible. Harris concentrates his work as an ontological coach with clients on what he calls the 4 pillars of life; the relationship we have to ourselves, the relationships we have with others, our relationship to work and money, and the connection we have to our spirit and life's purpose. Harris coaches CEO's, executives, entrepreneurs, athletes and celebrities. Harris is the author of "Slay Your Goals", where he provides his readers with scientific and research backed tips for achieving their goals. Harris is an expert goal-setter and has been called upon by Fortune 500 companies to assist with setting their strategic priorities, facilitate goal-setting sessions and provide inspirational talks.
To stay connected, be sure to follow me on the following social media outlets by hitting the links below:
For daily inspiration – text "INSPIRED" to 43783 – Enrollment is free!