When a baby elephant is born in captivity and the trainer wants to ensure he can control the elephant, he places a rope on one of the calf's legs and the rope is attached to a sturdy wooden post. This is the first and most important step the trainer will take to keep the elephant within a certain proximity for the rest of its life.
This wooden post will cause the rope to pull on the calf's leg whenever it tries to move out of the allotted proximity.
When the elephant is young his primal instinct is to be free.
So this calf will enthusiastically pulls against the post day after day, until after tugging for a few years and never pulling free…the young elephant will give up.
Thus, before the elephant can even vaguely begin to understand his future potential and power…he is convinced that he is powerless.
13,000 pounds and a decade later this elephant can be bound with the same rope to the same small wooden post and totally confined.
Confined not because he can be contained…
But confined, because he believes it useless to tug!

Confined, in the mind!
The boundary is now in the elephant's head, not in the system.
Many of us are just like this elephant when it comes to pursuing our dreams, goals and aspirations.
We believe the system won't let us succeed.
But remember, the system has completely changed.
The old system is just a present illusion.
It's all in your mind.
In fact, many of the systems that seemingly confined us in the past have completely broken down and/or changed!
In 1970, owning a corporation provided the owner a rare kind of leverage…
In 2016, owning a laptop computer with a WiFi connection, provides equitable leverage and access to all the information you'll ever need.

In 1980, if you wanted to write a book, you needed a publisher to agree your manuscript had the potential to attract a large audience.
In 2016, you can write and self-publish your work, then sell it on the online platform of your choosing. Your audience or lack thereof will be the judge of your work…not a middle man!
In 1990, if you wanted large audiences to hear what you had to say, you needed a promotable theme, expensive marketing, print and television advertising, a booking agent, plus an event stage or theater where you would say what you had to say.
In 2016, if you want to be heard…just connect to social media and hundreds, maybe thousands will follow you, participate as your audience and listen to what you have to say!
In 2000, access to information that assisted us in doing and creating meaningful work came to our workstations via cables and wires.
In 2016, access to information that can assist us in doing and creating meaningful work can be done anywhere with a wireless internet or LTE data connection.
What have you attempted to do in the past, that failed?
What have you been told you cannot do?
How long ago was that?
Have you tugged against your wooden post recently?
You should…
Only two things will happen…
You will fail…or you will succeed!
Your chances are 50/50 if you tug.
Your chances are 0% if you don't.
So go ahead. Tug!!
That wooden post is weak in comparison to your untapped potential and power. You just might uproot that wooden post and find that your 'confinement' was nothing more than a mental illusion.
Wake up!! Tug!!!
…and stay inspired; t's a lifestyle choice.
---
About the Author:
Linal Harris
Global Entrepreneur – Certified Life Coach – Media Personality – Speaker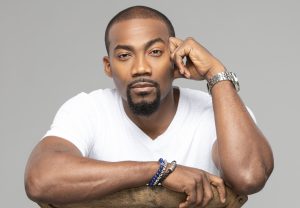 Linal Harris is a global entrepreneur, certified life coach, author, and media personality. As the founder of Inspirational Perspective® Publishing, LLC and Insights 4 Life™ Coaching, LLC, Harris challenges his global audience and coaching clients to Murder Mediocrity® and live their best life possible. Harris concentrates his work as an ontological coach with clients on what he calls the 4 pillars of life; the relationship we have to ourselves, the relationships we have with others, our relationship to work and money, and the connection we have to our spirit and life's purpose. Harris coaches CEO's, executives, entrepreneurs, athletes and celebrities. Harris is the author of "Slay Your Goals", where he provides his readers with scientific and research backed tips for achieving their goals. Harris is an expert goal-setter and has been called upon by Fortune 500 companies to assist with setting their strategic priorities, facilitate goal-setting sessions and provide inspirational talks.
To stay connected, be sure to follow me on the following social media outlets by hitting the links below:
For daily inspiration – text "INSPIRED" to 43783 – Enrollment is free!