Recently a friend of mine was scanning through the music on my iPhone. As he perused my music he came across my 'Morning' playlist.
After reviewing the songs in this playlist he asked, "Why do you have a 'Morning' playlist?"
I smiled and responded, "Let's listen to a few of the songs then you tell me."
He agreed.
The first song was "Hold on to Your Dream" by Stevie Wonder. I told him to just sit still and listen to the words.
…and Stevie sang…
"You feel like giving up,
You think you're out of luck,
But then you hear the voice in your mind…
Telling you to hold on to your dreams,
Cause they're always worth having,
Hold on to your dreams like a father to his son…"
The second song was "Ali in the Jungle" by The Hours.
As the song played he began smiling, "Oh I get it!" he exclaimed, "These are your power songs…they get you pumped up to start your day!"
He was correct.
I then began sharing why I listen to uplifting songs in the morning. I also want to share this with each of you.
What you see and listen to…shape and color your thoughts…your thoughts shape your mind…your mind shapes your world.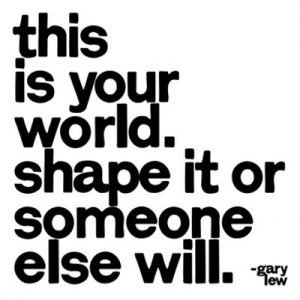 Controlling the inputs you absorb…music, radio, television and other sources of mass media, provide you greater control of your thoughts. The ability to control your thoughts consequently allows you to begin controlling your mind.
You can control your world by controlling your mind and if you control your mind you can achieve anything you really want to do…you can be the person you really want to be, you can have whatever it is you really desire.
The mind is so amazingly powerful.
As human beings it is our most precious asset. It is because of this we all should be extremely careful about what we allow to influence the powerhouse in our head.
One of my favorite poems is called the "The Victor" by C. W. Longenecker. It illustrates how powerful our thoughts and the mind can be.
"If you think you are beaten, you are,
If you think you dare not, you don't
If you like to win, but you think you can't,
It is almost certain you won't.
If you think you'll lose, you're lost
For out of the world we find,
Success begins with a fellow's will–
It's all in the state of mind.
If you think you are outclassed, you are,
You've got to think high to rise,
You've got to be sure of yourself before
You can ever win a prize.
Life's battles don't always go
To the stronger or faster man,
But soon or late the man who wins
Is the man WHO THINKS HE CAN!"
Longenecker makes it so clear in the line, "It's all in the state of the mind." There's a quote by H. Jackson Brown, Jr. that parallels this.
"Never expect to lose. Even when you're the underdog, still prepare a victory speech."
Do you think you can?
Are you going to win?
The answer to that question will predict the outcome.
Change your inputs…change your life!
Stay inspired; it's a lifestyle choice!
Hint: Maybe this blog is a good input…subscribe!
---
About the Author:
Linal Harris
Global Entrepreneur – Certified Life Coach – Media Personality – Speaker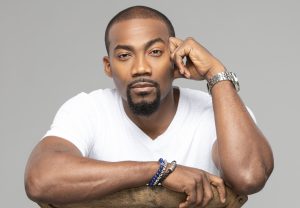 Linal Harris is a global entrepreneur, certified life coach, author, and media personality. As the founder of Inspirational Perspective® Publishing, LLC and Insights 4 Life™ Coaching, LLC, Harris challenges his global audience and coaching clients to Murder Mediocrity® and live their best life possible. Harris concentrates his work as an ontological coach with clients on what he calls the 4 pillars of life; the relationship we have to ourselves, the relationships we have with others, our relationship to work and money, and the connection we have to our spirit and life's purpose. Harris coaches CEO's, executives, entrepreneurs, athletes and celebrities. Harris is the author of "Slay Your Goals", where he provides his readers with scientific and research backed tips for achieving their goals. Harris is an expert goal-setter and has been called upon by Fortune 500 companies to assist with setting their strategic priorities, facilitate goal-setting sessions and provide inspirational talks.
To stay connected, be sure to follow me on the following social media outlets by hitting the links below:
For daily inspiration – text "INSPIRED" to 43783 – Enrollment is free!