Some of us are always thinking ahead, calculating our next moves and agonizing over the details of our strategic plan. Then we carefully begin to execute on the critical success factors of the master plan we've designed.
…and that's great!
But sometimes we are so given to executing with excellence, that this plan is all we think about every minute, of every hour, of every day. Our plans and our worries about those plans consume us so completely we miss a multitude of life's special moments.
We miss the fullness of moments like a simple toast and the sweet music that wine glasses make clinking together after the audible word, "Cheers!" followed by the delightful smiles on the faces of each participant.
…and it's not that we're not present…
Our bodies are there, but our mind is so busy running through a checklist of 'to dos' for a moment three months from now, we miss the remarkable beauty and splendor of the moment we're in.
It is the simplicity of these moments that causes us not to pause…
But these are the moments we should relish, because in that moment the law of change is exempt.
In that moment things are they way they are and how they will be.
…and then…the moment is gone!
Endeavor to take your good moments and be fully present in them. Live on the high of the good that can be captured in a moment…
Because when the 'uncontrollable' deal us a bad hand for a 'moment' there is something about having maximized the good moments that lifts the heaviness and cuts the anguish.
The plan is necessary. It is critical for creating and controlling the type of moments we want to have.
So…please plan!
Just be sure to enjoy the moments you've planned. Be present body and mind for your moments even when the spontaneity of life and its unpredictable winds try to blow your mind away from the moment.
"Life is a succession of moments. To live each one is to succeed." ~ Corita Kent
I've always liked this quote…but I think it's time to jazz it up for the 21st century.
So…how's this?
"Life is a procession of many fleeting moments. You are the conductor. Be present for your own parade!"
Now quote that…LOL
I'd love to hear about your 3 favorite moments of this week.
Leave a comment, tweet it to @linalharris or post it on the Inspirational Perspective Facebook page.
…and I do hope reading this, has created a good moment for you!
Stay inspired, it's a lifestyle choice!
---
About the Author:
Linal Harris
Global Entrepreneur – Certified Life Coach – Media Personality – Speaker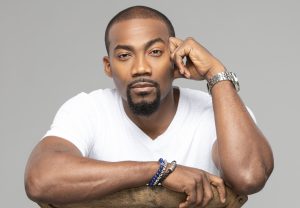 Linal Harris is a global entrepreneur, certified life coach, author, and media personality. As the founder of Inspirational Perspective® Publishing, LLC and Insights 4 Life™ Coaching, LLC, Harris challenges his global audience and coaching clients to Murder Mediocrity® and live their best life possible. Harris concentrates his work as an ontological coach with clients on what he calls the 4 pillars of life; the relationship we have to ourselves, the relationships we have with others, our relationship to work and money, and the connection we have to our spirit and life's purpose. Harris coaches CEO's, executives, entrepreneurs, athletes and celebrities. Harris is the author of "Slay Your Goals", where he provides his readers with scientific and research backed tips for achieving their goals. Harris is an expert goal-setter and has been called upon by Fortune 500 companies to assist with setting their strategic priorities, facilitate goal-setting sessions and provide inspirational talks.
To stay connected, be sure to follow me on the following social media outlets by hitting the links below:
For daily inspiration – text "INSPIRED" to 43783 – Enrollment is free!