A complaint I hear often and have found myself saying is, "Where did the time go?"
I've asked myself this question many times, upon looking at the clock after falling into the black hole of cyberspace, vegetating in front of the television for way to long or hanging up from a long phone call that was full of meaningless and empty dialogue.
Regardless of the cause for which I've wasted my valuable time, the clock kept ticking. (Unless the batteries were dead.)
Historians still have not been able to identify which civilization or person was first to invent an accurate clock, but nevertheless it is one invention we sometimes hate, but typically appreciate.

21st century technology allows us to monitor time from almost anywhere.
There is a clock in our automobile, on our cell phone, on our wrist, in the elevator, on our laptops, on the stove, on the microwave, on the cable box, and if your Flava Flav there's a clock around your neck.
Our technical acumen has allowed us to create more time measuring devices than ever before, but this same acumen has also created additional ways for us to waste time.

Television, Playstation 4, Xbox, Wii, computers, smart phones, tablets and all their cousins are beautiful tools that have changed the way we live, learn and entertain ourselves, and they've also created a vortex that can exponentially kill time.
The ability to stay free from the gravitational pull of this vortex will be the differentiator of our own individual success.
We all have dreams.
We all have goals and aspirations.

What are you going to do to ensure your dreams don't evaporate during the queued laughter of your favorite sitcom?
We are all capable of greatness!
We all have our own paths to success.
We all get the same amount of time in a day.
We've just got to be disciplined and make the right decisions.
That's when greatness and success will come knocking at our door.

They say a picture is worth a thousand words, right?
Well how many words is a picture of words worth? (Maybe 355? Cause that's how many I've typed so far)
A few weeks ago while traveling, I came across this sign in Grand Cayman.
This sign stopped me in my tracks!
It's message is an inspirational warning.
I hope this sign makes you stop and think, much like it made me…
Take time to stay inspired, it's a lifestyle choice!
---
About the Author:
Linal Harris
Global Entrepreneur – Certified Life Coach – Media Personality – Speaker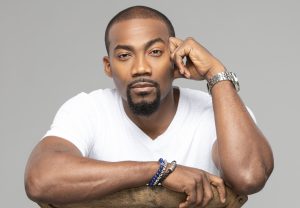 Linal Harris is a global entrepreneur, certified life coach, author, and media personality. As the founder of Inspirational Perspective® Publishing, LLC and Insights 4 Life™ Coaching, LLC, Harris challenges his global audience and coaching clients to Murder Mediocrity® and live their best life possible. Harris concentrates his work as an ontological coach with clients on what he calls the 4 pillars of life; the relationship we have to ourselves, the relationships we have with others, our relationship to work and money, and the connection we have to our spirit and life's purpose. Harris coaches CEO's, executives, entrepreneurs, athletes and celebrities. Harris is the author of "Slay Your Goals", where he provides his readers with scientific and research backed tips for achieving their goals. Harris is an expert goal-setter and has been called upon by Fortune 500 companies to assist with setting their strategic priorities, facilitate goal-setting sessions and provide inspirational talks.
To stay connected, be sure to follow me on the following social media outlets by hitting the links below:
For daily inspiration – text "INSPIRED" to 43783 – Enrollment is free!