This past Wednesday, after the normal workday hours, I moseyed out of my office to see if anyone else happened to be around and I ran into one of the gentleman on my team. We began sharing some small talk and while chatting with him I ventured into an adjacent work space to admire the family photos of another colleague. As I drifted from one picture to the next my eye caught a drawing that seized not only my eyes, but my mind and spirit!
I had seen the drawing many years ago, but this time it seemed to mean so much more!
It's uncanny how time, coupled with life and its experiences, can add color and meaning to something that seemed humorous and had little significance decades before.
In last week's thought I referred to the popular cliché, "A picture is worth a thousand words."
The picture I'm sharing this week could be worth more than a thousand words.
I suppose it depends on your life experience and how long you meditate on the image.
Many of you have seen this picture before, for some it maybe be your first time.
Either way, consider this…
…when the circumstances of life seem to be weighing you down,
When it seems you just can't catch a break,
When you're pretty sure that lady luck has let the building and you can hear that fat lady singing…
Remember!
It's only over when you stop pushing,
When you stop trying,
When you stop fighting!
Regardless of how hard the climb towards your goal may be,
Regardless of how far you've fallen from your original post,
Regardless of how significant the loss…
Wrap your fingers around that circumstance and squeeze!
Don't YOU ever give up!!
…and stay inspired, it's a lifestyle choice!
---
About the Author:
Linal Harris
Global Entrepreneur – Certified Life Coach – Media Personality – Speaker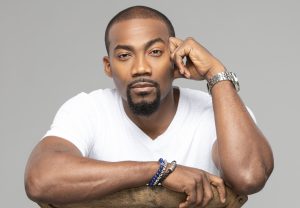 Linal Harris is a global entrepreneur, certified life coach, author, and media personality. As the founder of Inspirational Perspective® Publishing, LLC and Insights 4 Life™ Coaching, LLC, Harris challenges his global audience and coaching clients to
Murder Mediocrity®
and live their best life possible. Harris concentrates his work as an ontological coach with clients on what he calls the 4 pillars of life; the relationship we have to ourselves, the relationships we have with others, our relationship to work and money, and the connection we have to our spirit and life's purpose. Harris coaches CEO's, executives, entrepreneurs, athletes and celebrities. Harris is the author of "
Slay Your Goals
", where he provides his readers with scientific and research backed tips for achieving their goals. Harris is an expert goal-setter and has been called upon by Fortune 500 companies to assist with setting their strategic priorities, facilitate goal-setting sessions and provide inspirational talks.
To stay connected, be sure to follow me on the following social media outlets by hitting the links below:
For daily inspiration – text "INSPIRED" to 43783 – Enrollment is free!