Over the years I've had the opportunity to travel quite a bit for both work and pleasure. On average I've logged close to 100,000 miles in the air every year.
Now I shared that because having flown as much as I have, it is very easy to take the miracle of flying for granted. When boarding a flight, very seldom did I stop to consider that I was entering a narrow shaft of fiberglass and aluminum surrounded by about 200-300 other strangers that before we took-off would cause this hunk of metal and plastic to end up weighing hundreds of thousands of pounds.
Typically, most airplane passengers push past each other trying to claim overhead bin real estate and get in their seats, without the slightest consideration, respect or wonder about the phenomenal engineering miracle of which we all are about to partake.
Even before takeoff many of us drift into a satisfied slumber passing complete trust and dependence to the flight crew we don't know and sometimes never even see.
There is total trust and faith in the process…that is…until we hit turbulence!
Turbulence rocks the plane and that's when we awake from our naps and begin to question everything about the flying process…
What's happening?
Why is this plane shaking so violently?
Are we going to be okay?
Who flying this plane?
Do they know what they're doing up there?
Am I going to die?
Can someone hear my prayers?
As questions continue to fly, we grip our seats (which provides no additional safety) in search of some sort of solace on which to anchor ourselves.
We exchange frightened glances with our fellow passengers, searching for that confident 'it's going to be ok look' from a seat mate, and even though that look might sooth us momentarily the fact remains that they really don't have a clue either, cause there in the cabin with you.
…and all of a sudden the modern miracle we took for granted is unanimously appreciated due to our recent mortal awareness, which causes unification of the first class and coach cabin congregations.
Turbulence makes us question the process.
Turbulence makes us notice the abnormal.
Turbulence makes us yearn for the normal.
Turbulence causes us to appreciate the miracles that guard our mortality.
By the time the turbulence hits it's too late to ask questions. We should have noticed normal and asked our questions then.
When turbulence hits it is now time to trust.
Here are 4 questions you should ask yourself today that will help you be much more prepared when turbulent times hits.
What about normal should you notice and appreciate right now?
If normal changed to abnormal would you be prepared?
What steps do you need to take if you aren't prepared?
What miracles are you taking for granted?
Stop for a moment and be grateful…take time acknowledge those miracles.
These are all things that should be done before turbulence hits…
Because it will…
---
About the Author:
Linal Harris
Global Entrepreneur – Certified Life Coach – Media Personality – Speaker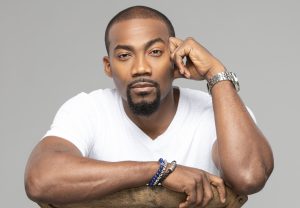 Linal Harris is a global entrepreneur, certified life coach, author, and media personality. As the founder of Inspirational Perspective® Publishing, LLC and Insights 4 Life™ Coaching, LLC, Harris challenges his global audience and coaching clients to Murder Mediocrity® and live their best life possible. Harris concentrates his work as an ontological coach with clients on what he calls the 4 pillars of life; the relationship we have to ourselves, the relationships we have with others, our relationship to work and money, and the connection we have to our spirit and life's purpose. Harris coaches CEO's, executives, entrepreneurs, athletes and celebrities. Harris is the author of "Slay Your Goals", where he provides his readers with scientific and research backed tips for achieving their goals. Harris is an expert goal-setter and has been called upon by Fortune 500 companies to assist with setting their strategic priorities, facilitate goal-setting sessions and provide inspirational talks.
To stay connected, be sure to follow me on the following social media outlets by hitting the links below:
For daily inspiration – text "INSPIRED" to 43783 – Enrollment is free!