All too often, I continue to find that the greatest nemesis I have is locked deep within me. This nemesis is not only an enemy to me, but an enemy to us all.
This adversary makes itself at home in our minds and creates thoughts, doubts and emotions that slowly chips away at our inner pride and self-confidence.
This voice, this nagging and discouraging whisper always seems to be alive and well regardless of how good things are…or how bad they maybe…
If all is well…it will mumble, "Well…for how long? Surely this can't last…"
If things are bad…it will mutter, "Well…you sure made a mess of this. I don't even know why you try. Just quit!"
This internal rival can extinguish aspirations, erase ideas and dismantle dreams. If given full control, this antagonist would surely take over until it has ruined our lives!
This enemy has many names; self-doubt, self-pity, shame, distrust. The list goes on and on and regardless of the name you choose…this thing, this cancerous notion inside us is nothing but negative…
…and you know what and who it is when it speaks.
Now here's the ruse…
Whatever power it has to destroy you, is given to it by you.
You have full control…so raise your level of thinking and crush this foe!
Whatever you can't do, you can't do because that's what you believe…
Whatever you won't do, you won't do because you simply refuse…
Whatever you've tried…and then failed. That's okay! You're still here right?
If at first you don't succeed…try…try again!!
The biggest weapon you have against this arch-enemy is your self-confidence and your ability to exercise self-affirmation.
If it whispers, "You can't!" You tell yourself you can!
Say it 10x every time you hear that wicked whisper…and refuse to listen!
Starve that voice!
Maybe it won't die, but we can make it extremely weak. Starve it, by not feeding it…
Just stop listening.
Strengthen your mind, by raising your level of thinking. Realistically affirm the positive and visualize and dwell on your aspirations and dreams.
All of our possibilities and exponential potential is a matter of how we master our minds.
If there is any muscle that a human should exercise, it is unequivocally the muscle of the mind.
What are you doing to strengthen yours?
---
About the Author:
Linal Harris
Global Entrepreneur – Certified Life Coach – Media Personality – Speaker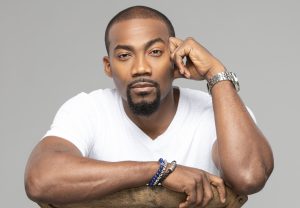 Linal Harris is a global entrepreneur, certified life coach, author, and media personality. As the founder of Inspirational Perspective® Publishing, LLC and Insights 4 Life™ Coaching, LLC, Harris challenges his global audience and coaching clients to
Murder Mediocrity®
and live their best life possible. Harris concentrates his work as an ontological coach with clients on what he calls the 4 pillars of life; the relationship we have to ourselves, the relationships we have with others, our relationship to work and money, and the connection we have to our spirit and life's purpose. Harris coaches CEO's, executives, entrepreneurs, athletes and celebrities. Harris is the author of "
Slay Your Goals
", where he provides his readers with scientific and research backed tips for achieving their goals. Harris is an expert goal-setter and has been called upon by Fortune 500 companies to assist with setting their strategic priorities, facilitate goal-setting sessions and provide inspirational talks.
To stay connected, be sure to follow me on the following social media outlets by hitting the links below:
For daily inspiration – text "INSPIRED" to 43783 – Enrollment is free!