Think of where and who you are today…
Then count your blessings…
Part of the reason you are where you are, is due to how you've "shown up"…
Right?
Another way to say it would be…we all are who we are and where we are based on how we continue to "show up"!
This seems to be one thing that even Mother Teresa and Woody Allen agree on.
"Just show up and things…will happen." ~ Mother Teresa
Woody Allen ~ "80% of success is just showing up!"
Who am I to disagree?
I would like to add two thoughts to this…
While just 'showing up' is critical…HOW we show up is extremely important as well. HOW we show up is what differentiates us from everyone else who is 'just showing up'.
If we take the time to rewind and reflect, we will notice that our foundations are built by loved ones; parents, teachers, leaders, friends, etc. who 'showed up' for us. Their presence in our lives has been woven into our individual DNA.
So the real question becomes, when we 'show up, how and who are we 'showing up' for?
That's what creates the stuff that really matters…a legacy…a leadership legacy…and to me, that's worth 'showing up' for!
---
About the Author:
Linal Harris
Global Entrepreneur – Certified Life Coach – Media Personality – Speaker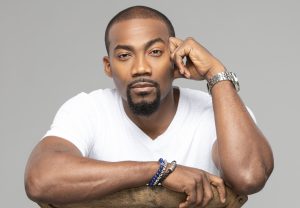 Linal Harris is a global entrepreneur, certified life coach, author, and media personality. As the founder of Inspirational Perspective® Publishing, LLC and Insights 4 Life™ Coaching, LLC, Harris challenges his global audience and coaching clients to
Murder Mediocrity®
and live their best life possible. Harris concentrates his work as an ontological coach with clients on what he calls the 4 pillars of life; the relationship we have to ourselves, the relationships we have with others, our relationship to work and money, and the connection we have to our spirit and life's purpose. Harris coaches CEO's, executives, entrepreneurs, athletes and celebrities. Harris is the author of "
Slay Your Goals
", where he provides his readers with scientific and research backed tips for achieving their goals. Harris is an expert goal-setter and has been called upon by Fortune 500 companies to assist with setting their strategic priorities, facilitate goal-setting sessions and provide inspirational talks.
To stay connected, be sure to follow me on the following social media outlets by hitting the links below:
For daily inspiration – text "INSPIRED" to 43783 – Enrollment is free!