Last week I had the opportunity to speak to a group of people about my purpose and the journey towards creating that purpose.
To do this I shared a brief story:
About 10 years ago a wonderful man and mentor of mine assigned me a book to read. After reading the book, I showed up to his office with a two page synopsis to provide a report on my reading.
His first question to me was, "So what's your desire…what's your life's purpose?"
I stared back at him blankly.
"You did read the book, didn't you?"
I replied, "Yes"
"Well, the 1st chapter is titled "Desire" and in this chapter you are taught the importance of 'Definiteness of Purpose' where you are told to write a personal desire or purpose statement for your life."
I replied, "Yeah…I didn't think you wanted me to do all the work in the book."
My mentor slowly shook his head and politely tossed the two page synopsis I had written for the book in the trash and said, "Now go back and read the book again…this time do the work"
So I did.
A month later I had the 1st draft of what is now my personal purpose statement.
I shared this story to provide perspective on a common practice I've been guilty of and I continue to witness in others today.
This practice is the act of reading without true comprehension.
In the dictionary, the word read has 46 definitions.
That's right! There are 46 ways the word read can be defined and I'd be shocked and amazed if someone could fulfill in action each one of them.
For example check out definition 8:
to foresee, foretell, or predict: to read a person's fortune in tea leaves.
Only a few of us can probably 'really' read this way…and if I could, these 'Thoughts of the Week' would be a lot different!
So let's keep it simple and just inspect the first definition of read:
to look at carefully so as to understand the meaning of (something written, printed, etc.): to read a book; to read music;
Definition 1 of understand:
to perceive the meaning of; grasp the idea of; comprehend: to understand Spanish;
So, let's take a close look at reading based on these definitions.
Reading is;
Looking at something written, carefully to understand its meaning
We understand the meaning when we truly grasp the idea and comprehend its purpose in our mind
So my question to you is as follows:
When you read (because many of us don't read anymore, but that's another topic) are you really comprehending what you are reading?
Did you really read this post, or did your eye catch this bolded sentence as you skimmed the page. Maybe your mind drifted to your list of to-dos for the day as you read.
True reading will typically create a state of internal conflict. It will cause us to question ourselves or the writer; thus causing us to stand firm in a belief or choose to compromise .
So is it that the last self-help book you read was poorly written, and that's why you haven't improved…
…or that your stubborn and continually choose not to compromise…
…or that transformation is really hard…
…or that you're just a poor reader?
I've captured all the reasons we don't learn and change after reading meaning literature.
Which of these is stunting your growth?
If it's the latter you should probably read this again…
…and stay inspired, it's a lifestyle choice!
---
About the Author:
Linal Harris
Global Entrepreneur – Certified Life Coach – Media Personality – Speaker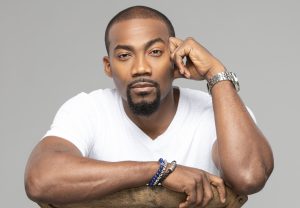 Linal Harris is a global entrepreneur, certified life coach, author, and media personality. As the founder of Inspirational Perspective® Publishing, LLC and Insights 4 Life™ Coaching, LLC, Harris challenges his global audience and coaching clients to
Murder Mediocrity®
and live their best life possible. Harris concentrates his work as an ontological coach with clients on what he calls the 4 pillars of life; the relationship we have to ourselves, the relationships we have with others, our relationship to work and money, and the connection we have to our spirit and life's purpose. Harris coaches CEO's, executives, entrepreneurs, athletes and celebrities. Harris is the author of "
Slay Your Goals
", where he provides his readers with scientific and research backed tips for achieving their goals. Harris is an expert goal-setter and has been called upon by Fortune 500 companies to assist with setting their strategic priorities, facilitate goal-setting sessions and provide inspirational talks.
To stay connected, be sure to follow me on the following social media outlets by hitting the links below:
For daily inspiration – text "INSPIRED" to 43783 – Enrollment is free!