Life is a gift.
…and to enhance this gift are all the wonderful people around us who share this gift.
It is my belief that opening ourselves to the combination of life and the people we encounter in this life is the key to fulfillment.
Let me explain…

Yesterday I crossed off a goal on my bucket list that up until a few years ago I wasn't quite sure I'd ever have the chance to complete.
That goal was to scuba dive at the Great Barrier Reef in Cairns, Australia.
Although I accomplished this goal alone, there were a number of different decisions, sequences and people who contributed to what happened yesterday. Without the encouragement, assistance and guidance of the amazing people in my life many of my goals would not be completed.

Are you placing the proper value on the perspectives, wisdom, guidance and teachings you encounter everyday from the individuals with whom you may have everyday interactions?
I pose this question in reference to people inside and outside of your circle of trust.
Believe it or not a wise man can learn from a fool.
He can learn what looks, acts and sounds foolish.
There's a quote by Thomas Carlyle that sums what I'm trying to say up pretty well.
"Success in life, in anything, depends upon the number of persons
that one can make himself agreeable to." ~ Thomas Carlyle
This week's thought is dedicated to these 7 people who unknowingly helped me achieve a life goal:
1. Ty – The scuba instructor that helped me get my diver's certification. This guy had a lot of positive energy. Certification isn't super hard, but it's also not super easy. He made it attainable from the very beginning and fun.
2. Eric Owen – Eric and I initially shared a professional relationship, but he is now someone I would consider a friend. Eric insisted I learn how to scuba dive. At first I was hesitant. I kept asking myself, "Do I really want to learn how to breathe 50 to 80 feet under water?" He assured me it was a miraculous experience…so I did it.
3. Michelle Cox – Michelle and I have been co-workers and friends for 7 years. She introduced me to Eric and assured me that he was serious about doing good work, but also a great person to befriend and get to know.
4. Lynn Costlow – Lynn trusted me enough to give me the responsibility to lead her Customer Service Operations team. Thus, I became Michelle's leader and eventually Eric's colleague.
5. Ashish Basaria – Ashish hired me at U.S. Cellular, 8 years ago. His decision to hire me changed my life in a way I could not have anticipated or ever known at the time. Ashish needed a workforce management expert and I needed a new challenge. One can never know what mutual needs may lead too. Embrace it!
6. S'ermane Todd – S'ermane is a long time friend and colleague. She insisted Ashish interview me and put her own reputation on the line to vouch for my integrity and work ethic. S'ermane is one of the most genuine and caring individuals I have ever known.
7. Matt Wojtaszek – 14 years ago, Matt hired me at Allstate Insurance, were I met S'ermane. He was a good boss and fair man. He gave me the opportunity to cut my teeth as a professional and learn how to be a call center operations professional.
These 7 wonderful people along with so many others all had a part to play in me accomplishing the Great Barrier Reef bucket list goal.
They also have played a part in so much more to come…
Thank you!
p.s. Mom, I didn't forget about you. Your role is obvious…
There are so many others I could mention, but just know that I appreciate and love you all.
p.s.s. If you are interested in following my travels, subscribe to my travel blog at: Worldly Perspective
---
About the Author:
Linal Harris
Global Entrepreneur – Certified Life Coach – Media Personality – Speaker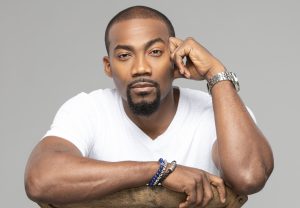 Linal Harris is a global entrepreneur, certified life coach, author, and media personality. As the founder of Inspirational Perspective® Publishing, LLC and Insights 4 Life™ Coaching, LLC, Harris challenges his global audience and coaching clients to Murder Mediocrity® and live their best life possible. Harris concentrates his work as an ontological coach with clients on what he calls the 4 pillars of life; the relationship we have to ourselves, the relationships we have with others, our relationship to work and money, and the connection we have to our spirit and life's purpose. Harris coaches CEO's, executives, entrepreneurs, athletes and celebrities. Harris is the author of "Slay Your Goals", where he provides his readers with scientific and research backed tips for achieving their goals. Harris is an expert goal-setter and has been called upon by Fortune 500 companies to assist with setting their strategic priorities, facilitate goal-setting sessions and provide inspirational talks.
To stay connected, be sure to follow me on the following social media outlets by hitting the links below:
For daily inspiration – text "INSPIRED" to 43783 – Enrollment is free!