A few years ago I had the privilege of listening to David Gergen (don't recognize the name…google him) speak at a Leadership Summit in the Chicago area.
I took a lot of great nuggets away from his talk…others of which I'll probably share in the future, but one that really stuck out was as follows:
"Motion is not progress…"
There is a quote by Alfred Montapert that really illustrates the power of this statement.
"Do not confuse motion and progress. A rocking horse keeps moving but does not make any progress."
Over the last couple of months the most common reply to the phrase, "How are things going?", is the word…
"Busy!"
This holds true with my coworkers, and among family and friends.
Everyone is soooooo…"Busy!!!"
Being that we're all so "Busy!", I ask…
"Are you "Busy!" making definite and meaningful progress?"
Because I've got a hunch that meaningless motion is a serious waste of everyone's precious time these days.
---
About the Author:
Linal Harris
Global Entrepreneur – Certified Life Coach – Media Personality – Speaker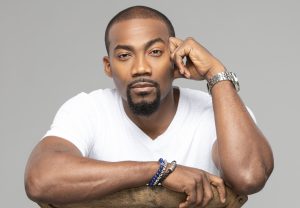 Linal Harris is a global entrepreneur, certified life coach, author, and media personality. As the founder of Inspirational Perspective® Publishing, LLC and Insights 4 Life™ Coaching, LLC, Harris challenges his global audience and coaching clients to
Murder Mediocrity®
and live their best life possible. Harris concentrates his work as an ontological coach with clients on what he calls the 4 pillars of life; the relationship we have to ourselves, the relationships we have with others, our relationship to work and money, and the connection we have to our spirit and life's purpose. Harris coaches CEO's, executives, entrepreneurs, athletes and celebrities. Harris is the author of "
Slay Your Goals
", where he provides his readers with scientific and research backed tips for achieving their goals. Harris is an expert goal-setter and has been called upon by Fortune 500 companies to assist with setting their strategic priorities, facilitate goal-setting sessions and provide inspirational talks.
To stay connected, be sure to follow me on the following social media outlets by hitting the links below:
For daily inspiration – text "INSPIRED" to 43783 – Enrollment is free!