I have two unusual and controversial questions for you?
Are you inspired or discouraged when you see success evident in the action or lives of your close friends?
Have you ever been disappointed on the inside when hearing about the great achievements of another who you previously could closely identify with?
These aren't popular questions, however I do feel they are great questions for performing a sobering self-assessment.
There's a controversial quote by Gore Vidal that led me to ask these questions.
"Whenever a friend succeeds, a little something in me dies."
For some of us this quote may seem absurd, but it really is worth noting.

Recently, I've brought this quote up in discussions I've had with close friends and colleagues. The conversations have been very colorful.
Take some time to truly evaluate these questions. Be okay with your truth. The truth is sometimes unpolished and brutal.
If you find that Gore Vidal's quote resonates with you…consider this…
Think of the old cliché 'birds of a feather flock together'.
If a friend of yours flies to a higher branch…be inspired!
Now…you know someone who has instructions on how to get to higher branches.

I'll share a recent truism I learned from a fellow American while traveling in Papua New Guinea a couple of weeks ago.
Our success in life is determined by the following:
1/3 Genetics
1/3 Our choices
1/3 The people we choose to keep around us
Whether this is life's true formula can be debated, but I believe we can all agree that it does have a philosophical relevance.
As your friends succeed…lift them up and keep them close. Your own success could depend on it.
Good friends are hard to find…
Really successful good friends are even harder to find…
In fact they're very rare.
Value your friendships and stay inspired; it's a lifestyle choice!
---
About the Author:
Linal Harris
Global Entrepreneur – Certified Life Coach – Media Personality – Speaker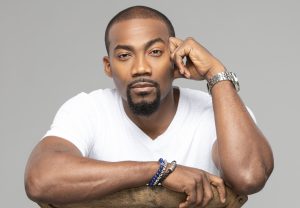 Linal Harris is a global entrepreneur, certified life coach, author, and media personality. As the founder of Inspirational Perspective® Publishing, LLC and Insights 4 Life™ Coaching, LLC, Harris challenges his global audience and coaching clients to Murder Mediocrity® and live their best life possible. Harris concentrates his work as an ontological coach with clients on what he calls the 4 pillars of life; the relationship we have to ourselves, the relationships we have with others, our relationship to work and money, and the connection we have to our spirit and life's purpose. Harris coaches CEO's, executives, entrepreneurs, athletes and celebrities. Harris is the author of "Slay Your Goals", where he provides his readers with scientific and research backed tips for achieving their goals. Harris is an expert goal-setter and has been called upon by Fortune 500 companies to assist with setting their strategic priorities, facilitate goal-setting sessions and provide inspirational talks.
To stay connected, be sure to follow me on the following social media outlets by hitting the links below:
For daily inspiration – text "INSPIRED" to 43783 – Enrollment is free!