Over almost two thousand years ago Roman philosophers and astronomers debated the order of celestial bodies and the Earth's significance and orientation to the sun.
1000 years later philosophers and teachers went to great lengths to better understand if the earth was indeed round; what exactly held our feet to the ground? Thus, the belief by so many back then that despite its visible curvature the earth was really flat.
500 years ago an explorer named Vasco Núñez de Balboa sailed to South America to search for pearls. Balboa and his crew were told of a great sea to the east. Balboa was intrigued and later headed east to see if in fact this great sea did exist. He climbed mountains and hiked through jungles until one day from atop a mountain he saw a large body of water. It was the Pacific Ocean. Up to this point in documented history no European had ever known of or laid eyes on this ocean.
250 years ago the British Empire was the greatest empire the world had ever seen. During this time Benjamin Franklin was out and about playing with lightning, inventing bifocals and engineering swimming fins. Later Mr. Franklin would be one of the American leaders that would assist in defeating the world's greatest empire of that time.
We've only been technically advanced for 100 years. The Wright brothers flew the first sustained flight of a plane in 1903. In 1908, Henry Ford then 45 introduced his first Model T. Shortly thereafter, the first electric refrigerator was introduced and later the telephone was the hot new commodity of 1910.
50 years ago, Civil Rights didn't exist in America and the world was just hearing that Martin Luther King had a dream.
25 years ago there was no world-wide web, no text messaging and definitely no wireless data connections.
Today we tackle our complex questions and issues with an ignorance that is equivalent to that of our Roman brothers two thousand years ago.
Nevertheless, the great minds before us have demonstrated that progress isn't made by quitting, but rather by taking one small step forward everyday.
You can eventually get anywhere one footstep at a time.
Curiosity, persistence, perseverance, belief, courage, ingenuity and innovation is what got us where we were yesterday. The same character traits will get us where we need to go for tomorrow.
So my question to you…
Do you want to make a difference?
…and if the answer is yes…
What will you do today?
---
About the Author:
Linal Harris
Global Entrepreneur – Certified Life Coach – Media Personality – Speaker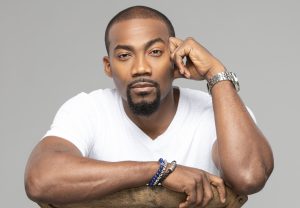 Linal Harris is a global entrepreneur, certified life coach, author, and media personality. As the founder of Inspirational Perspective® Publishing, LLC and Insights 4 Life™ Coaching, LLC, Harris challenges his global audience and coaching clients to
Murder Mediocrity®
and live their best life possible. Harris concentrates his work as an ontological coach with clients on what he calls the 4 pillars of life; the relationship we have to ourselves, the relationships we have with others, our relationship to work and money, and the connection we have to our spirit and life's purpose. Harris coaches CEO's, executives, entrepreneurs, athletes and celebrities. Harris is the author of "
Slay Your Goals
", where he provides his readers with scientific and research backed tips for achieving their goals. Harris is an expert goal-setter and has been called upon by Fortune 500 companies to assist with setting their strategic priorities, facilitate goal-setting sessions and provide inspirational talks.
To stay connected, be sure to follow me on the following social media outlets by hitting the links below:
For daily inspiration – text "INSPIRED" to 43783 – Enrollment is free!