My sister Keila, is in New York this week to gain perspective and knowledge from my virtual mentor; Seth Godin, also known as 'America's Greatest Marketer' and author of fourteen books.
Seth's speeches and writings have had a great deal of influence on me over the last few years and this Monday, my little sister will meet a man who has changed my life even though he and I have never met.
I suppose this illustrates the beauty and danger of influence.
Dictionary.com defines influence as follows:
noun
the capacity or power of persons or things to be a compelling force on or produce effects on the actions, behavior, opinions, etc., of others:
Influence can have a subtle ripple effect on our lives.
That ripple effect can be good…
or…
That ripple effect can be bad…
Regardless of it's nature…influence is produced by each and every one of us.
So my question to you is this:
What type of influence do you produce?
For those of you who think this may not be a relevant question because you don't feel like you have a large span of influence…you may want to reconsider.
That is…after you count all your Facebook friends, Google+ circles, Twitter and Pinterest followers. You have influence.
Oh…and for those of you who still avoid social media, count the business and personal contacts in your smart phone. You have influence.
I am the oldest of six children and as a child my mom always talked to me about the importance of being a positive influence on my younger siblings. As a teenager I felt like these talks were just another clever technique my parents used to ensure I did what they wanted me to do.
Now as an adult…I really get it.
…and if I could go back in time there are some things I would and wouldn't do…because of the influence it either did or did not produce for my brothers and sisters.
So no matter how large or small your circle of influence may be, think of those closest to you when you ask…
What type of influence do I produce?
Click here to see a related blog post: What is your ripple effect?
---
About the Author:
Linal Harris
Global Entrepreneur – Certified Life Coach – Media Personality – Speaker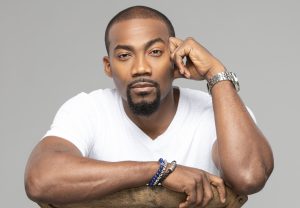 Linal Harris is a global entrepreneur, certified life coach, author, and media personality. As the founder of Inspirational Perspective® Publishing, LLC and Insights 4 Life™ Coaching, LLC, Harris challenges his global audience and coaching clients to Murder Mediocrity® and live their best life possible. Harris concentrates his work as an ontological coach with clients on what he calls the 4 pillars of life; the relationship we have to ourselves, the relationships we have with others, our relationship to work and money, and the connection we have to our spirit and life's purpose. Harris coaches CEO's, executives, entrepreneurs, athletes and celebrities. Harris is the author of "Slay Your Goals", where he provides his readers with scientific and research backed tips for achieving their goals. Harris is an expert goal-setter and has been called upon by Fortune 500 companies to assist with setting their strategic priorities, facilitate goal-setting sessions and provide inspirational talks.
To stay connected, be sure to follow me on the following social media outlets by hitting the links below:
For daily inspiration – text "INSPIRED" to 43783 – Enrollment is free!