No matter where in the world you reside, going to work everyday is a consistent cultural reality. Whether we work banker's hours, with a nine to five gig that puts us in rush hour traffic both ways of our commute, or something a little less conventional, like working the night shift as a nurse in a hospital, we all spend quite a bit of time working throughout the week.
…and whenever we go to work, to work…
The majority of us CARE.
We care about how we will look.
We care about how we smell.
We care about being on time.
We care about what our co-workers think.
We care about what our boss thinks.
We care!
…and because we care, we want to do good work.
We want to be prepared.
We want to produce an accurate report.
We want to deliver a great presentation.
In a meeting, we want to be heard.
So, we work diligently to create a good reputation and better understand the companies for which we work.
…and for the companies that are lucky enough to have us working for them…

We typically know their strategic priorities.
We typically know our department's goals.
We typically know the stock price.
We typically know if sales are up or down.
We typically know if the company is healthy.
We typically know our department budget.
…and if we don't know, we know somebody we can ask.
Because we care.
I also happen to know about something else for which you care very deeply.
That something is YOU!
I believe every reader would unanimously agree that they care more about themselves, than they do their job.
Am I correct?
If I'm wrong stop reading. This post isn't for you.
However, if I'm right, can you answer this question?
Do you put as much care and energy into your ME Corporation as you do the company that calls you an employee?
To be clear, by the ME Corporation, I mean YOU.
Do you put as much care and energy into YOURSELF, as you do for the work you produce for your employer?
Do I put as much care and energy into Linal Harris, Incorporated as I do for U.S. Cellular, Corporation?
It's a legitimate question.
If you think about it, most of us have assets and liabilities, just as the organizations for which we work.
Can you answer the same questions for YOU, that you can answer for your employer?
What are your strategic priorities?
What are your 2015 goals?
What's your net worth?
Are sales up or down? (Do people buy what you say?)
Are you healthy?
What's your 2015 budget?
Is your balance sheet red, black or green?
The fact of the matter is this; If the ME Corporation isn't being run very well, the company funding the ME Corporation is only getting a fraction of the overall genius and creativity that you could produce.

What is your potential if you started running the ME Corporation more effectively?
You could be living the life of your dreams.
Your balance sheet could be in the green.
You could look and feel healthy.
Thus, making things at work a breeze.
Does your life need a new CEO?
Are you the best version of yourself?
For most of us, it may be about time for the CEO of ME Corporation to make some serious organizational changes; starting at the top!
Love you all!
Stay inspired, It's a lifestyle choice!
---
About the Author:
Linal Harris
Global Entrepreneur – Certified Life Coach – Media Personality – Speaker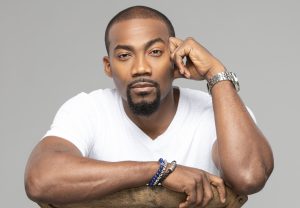 Linal Harris is a global entrepreneur, certified life coach, author, and media personality. As the founder of Inspirational Perspective® Publishing, LLC and Insights 4 Life™ Coaching, LLC, Harris challenges his global audience and coaching clients to Murder Mediocrity® and live their best life possible. Harris concentrates his work as an ontological coach with clients on what he calls the 4 pillars of life; the relationship we have to ourselves, the relationships we have with others, our relationship to work and money, and the connection we have to our spirit and life's purpose. Harris coaches CEO's, executives, entrepreneurs, athletes and celebrities. Harris is the author of "Slay Your Goals", where he provides his readers with scientific and research backed tips for achieving their goals. Harris is an expert goal-setter and has been called upon by Fortune 500 companies to assist with setting their strategic priorities, facilitate goal-setting sessions and provide inspirational talks.
To stay connected, be sure to follow me on the following social media outlets by hitting the links below:
For daily inspiration – text "INSPIRED" to 43783 – Enrollment is free!