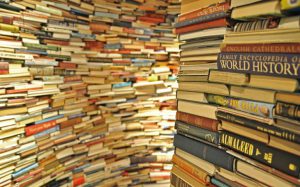 Hello Inspirational Perspective family.
Here are the exercises for identifying your purpose, that I talked about on tonight's show, on WVON 1690 AM.
The first exercise is called "The 21 I Ams".
I learned this exercise from listening to old Earl Nightingale tapes.
Take a blank sheet of paper and write out 21 I Ams.
When you start this exercise don't stop, Do it all at once.
An example of an I am can be…I am a brother, etc.
You may run into a mental block, work to push through.
The second exercise…is to write yourself a letter titled "ME, 15 years From Now". In this exercise think about where you want to go, who you want to become. Ask yourself questions like, "What will you be doing?"
In this exercise its time to dream. 15 years from now it will be 2029. That's enough to achieve and do almost anything. Write your story. Tap into your heart and your desires. You will begin to find a vision in your story. That's your vision. That vision will help you to begin to articulate your purpose. Remember your passions will help guide you and your gifts and talents will bridge the gap from now to 15 years from now.
These two exercise will begin placing a magnifying glass on who you are today and who you want to be tomorrow.
The third exercise is to take a crack at writing a purpose statement. It doesn't have to be perfect. Something on paper provides more direction that nothing on paper.
Print it out and read it everyday. Make edits as necessary.
Are you really serious? Do you want to go the extra mile?
Here are three books to read.
"Think and Grow Rich" by Napoleon Hill
"The Purpose of Your Life" by Carol Adrienne
"A New Earth: Awakening to Your Life's Purpose" by Eckhart Tolle
Let me know if you have questions.
Looking forward to talking with you all next week on  Inspirational Perspective with Linal Harris at 10 PM, CST on WVON 1690 AM!
Until next time, stay inspired it a lifestyle choice!
---
About the Author:
Linal Harris
Global Entrepreneur – Certified Life Coach – Media Personality – Speaker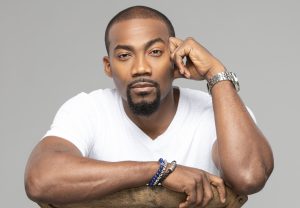 Linal Harris is a global entrepreneur, certified life coach, author, and media personality. As the founder of Inspirational Perspective® Publishing, LLC and Insights 4 Life™ Coaching, LLC, Harris challenges his global audience and coaching clients to Murder Mediocrity® and live their best life possible. Harris concentrates his work as an ontological coach with clients on what he calls the 4 pillars of life; the relationship we have to ourselves, the relationships we have with others, our relationship to work and money, and the connection we have to our spirit and life's purpose. Harris coaches CEO's, executives, entrepreneurs, athletes and celebrities. Harris is the author of "Slay Your Goals", where he provides his readers with scientific and research backed tips for achieving their goals. Harris is an expert goal-setter and has been called upon by Fortune 500 companies to assist with setting their strategic priorities, facilitate goal-setting sessions and provide inspirational talks.
To stay connected, be sure to follow me on the following social media outlets by hitting the links below:
For daily inspiration – text "INSPIRED" to 43783 – Enrollment is free!