Recently, I was standing in the check-out line at my neighborhood Walgreens. While purchasing a few items for the house, I noticed an interesting exchange.
The gentleman in front of me was completing his transaction with the cashier, and as she handed him his receipt, she began explaining the survey option at the bottom.
She shared with him that he would have a chance to win $3000 by completing the survey.
With barely any acknowledgement of her explanation and apparent optimism, the gentleman took his receipt and muttered under his breath, "There is no way I would ever win $3000."
Initially, his reply struck me as odd.
When I heard the cashier share the $3000 opportunity my reaction was quite different. I began thinking to myself, "Now check that out, if I take the time to fill out this survey, I could win $3000. Hmmmm…what would I do with $3000? I just have to remember to take the time to fill out this survey."
As the gentleman walked out of the store, I noticed the defeated countenance of his face and the reflection of that defeat in his body language.
Immediately, I felt a deep sorrow for him. My sorrow for him was born because I knew that unless his attitude and belief system shifted, he would go on losing more than survey sweepstakes. He would also be losing at this game called Life.
He would go on losing, not because he's a loser, but because he lacks the belief that he can win.
My questions for reflection this week:
Do you really believe you can win?
Do you see yourself as a WINNER?
With every new day and the experience these passing days bring, I am beginning to really understand the importance of viewing life through the lens of possibility and abundance vs. the lens of deficiency and scarcity.
How can you win, if you're unwilling to play the game?
How can you grow, if you're unwilling to endure the growing pains?
How can you get better, if you're unwilling to hear your critic's feedback?
What lens are you using to view your life?
Are you waking up everyday with the expectation to WIN?
Are you demanding that life pay you a full salary of happiness, fulfillment and personal contentment?
If not, maybe its time to look inward for the answers as to why things aren't going so well, rather than blaming your circumstance on everyone else.

In the book, "Think and Grow Rich", Napoleon Hill wrote, "Remember, no more effort is required to aim high in life, to demand abundance and prosperity, than is required to accept misery and poverty."
Jessie B. Rittenhouse, authored a poem titled, "My Wage" that drives this truth home:
"I bargained with Life for a penny,
And Life would pay no more,
However I begged at evening
When I counted my scanty store.
For Life is a just employer,
He gives you what you ask,
But once you have set the wages,
Why, you must bear the task.
I worked for a menial's hire
Only to learn, dismayed,
That any wage I had asked of Life,
Life would have willingly paid."
Demand your full payment from Life.
You can achieve, whatever you believe.
You can win, if you choose to play the game!
If losing is not an option…
Then losing is NOT an option!

Today and everyday, choose to be a winner.
Then stay inspired; it's a lifestyle choice!
---
About the Author:
Linal Harris
Global Entrepreneur – Certified Life Coach – Media Personality – Speaker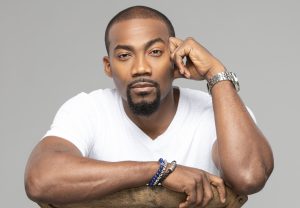 Linal Harris is a global entrepreneur, certified life coach, author, and media personality. As the founder of Inspirational Perspective® Publishing, LLC and Insights 4 Life™ Coaching, LLC, Harris challenges his global audience and coaching clients to Murder Mediocrity® and live their best life possible. Harris concentrates his work as an ontological coach with clients on what he calls the 4 pillars of life; the relationship we have to ourselves, the relationships we have with others, our relationship to work and money, and the connection we have to our spirit and life's purpose. Harris coaches CEO's, executives, entrepreneurs, athletes and celebrities. Harris is the author of "Slay Your Goals", where he provides his readers with scientific and research backed tips for achieving their goals. Harris is an expert goal-setter and has been called upon by Fortune 500 companies to assist with setting their strategic priorities, facilitate goal-setting sessions and provide inspirational talks.
To stay connected, be sure to follow me on the following social media outlets by hitting the links below:
For daily inspiration – text "INSPIRED" to 43783 – Enrollment is free!