Over the past few of years, I've made a number of references in my post about the book, Think and Grow Rich by Napoleon Hill.
I've also quoted Napoleon Hill quite often on my radio show.
Nevertheless, the majority of my blog readers and radio listeners still have not taken the time to read this phenomenal, life changing book.
As a result, I've decided to share one of my favorite lessons from the book. I hope that this lesson inspires you to persistently pursue your dreams, and also to read the entire book.
In the beginning of, Think and Grow Rich, Napoleon Hill tells a story about a gentleman named R. U. Darby. Darby was a millionaire when Mr. Hill interviewed him in preparation to write this book; however, the story Darby shared with Mr. Hill, was about a defining moment in his life when he was much poorer and younger, that taught him to understand the power of persistence.
Darby's story provides a great lesson for all of us because he stopped three feet short of the goal he was seeking. He just decided to quit.
Here's the story:
Darby's uncle had gone West to Colorado during the gold rush days and eventually came across gold ore. In the need of mining machinery to dig up more gold, Darby's uncle returned home to Maryland to secure financing for the machinery. While there, he also was able to enlist Darby's help. Once financing was secured, Darby and his uncle returned to Colorado to work the mine.


Initially, things were going well. The first remnants of gold they discovered were shipped to a smelter and the returns provided a promise that they could have one of Colorado's richest mines. A few more gold discoveries like the first, could clear Darby and his uncle of all their debt and leave them very rich.
Needless to say, they were hopeful as they continued to drill.
Then the unbelievable happened. The vein of gold ore they had been successfully drilling just disappeared. Confident they would find more gold Darby and his uncle continued to drill, day after day, with no luck.
Every day of drilling drove them both deeper into debt and until finally, they both decided to QUIT! They sold the drilling machinery to a nearby junkman and returned home.
The junkman wasn't convinced that their mine had no gold, so he hired a mining engineer to get an expert opinion before breaking down all of the drilling machinery to be sold. The engineer's findings were shocking! He found that the vein of gold ore that Darby and his uncle had been seeking, was just three feet from where they had stopped drilling!
The junkman decided to continue drilling and that is exactly where the gold was found!
JUST THREE FEET AWAY!
The junkman ended up taking millions of dollars in gold, from Darby's former mine because he was smart enough to know what he didn't know, and sought expert counsel.
As noted above, Darby eventually became a millionaire later in life and attributes his tenacity and persistence in doing so to this event.
My questions for reflection this week are:
On what are you about to give up?
Have you invested your time and/or money into receiving expert advice and counsel?
Are you stopping 3 feet from GOLD?
After telling this story Napoleon Hill wrote:
"Before success comes in anyone's life, that individual is sure to meet with much temporary defeat and, perhaps, some failure. When defeat overtakes a person, the easiest and most logical thing to do is to QUIT. That is exactly what the majority of people do."
Shortly after the text above, he follows this wisdom with two powerful sentences:
"Failure is a trickster with a keen sense of irony and cunning. It takes great delight in tripping one when success is almost in reach."
Today while writing this post, I received a tweet that said, "Nothing in this world can take the place of persistence."
I don't know who you are, but this post and that tweet is for you!
Continue to reflect on the questions above and stay inspired; it's a lifestyle choice!
---
About the Author:
Linal Harris
Global Entrepreneur – Certified Life Coach – Media Personality – Speaker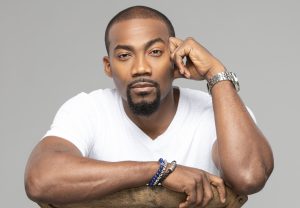 Linal Harris is a global entrepreneur, certified life coach, author, and media personality. As the founder of Inspirational Perspective® Publishing, LLC and Insights 4 Life™ Coaching, LLC, Harris challenges his global audience and coaching clients to Murder Mediocrity® and live their best life possible. Harris concentrates his work as an ontological coach with clients on what he calls the 4 pillars of life; the relationship we have to ourselves, the relationships we have with others, our relationship to work and money, and the connection we have to our spirit and life's purpose. Harris coaches CEO's, executives, entrepreneurs, athletes and celebrities. Harris is the author of "Slay Your Goals", where he provides his readers with scientific and research backed tips for achieving their goals. Harris is an expert goal-setter and has been called upon by Fortune 500 companies to assist with setting their strategic priorities, facilitate goal-setting sessions and provide inspirational talks.
To stay connected, be sure to follow me on the following social media outlets by hitting the links below:
For daily inspiration – text "INSPIRED" to 43783 – Enrollment is free!