In 2015, if you're standing still…
If you're holding on to the old model…
If you're stuck in your comfort zone…
If you think new technology is for the younger generation…
If you're not adapting to this new norm of constant change…
If you're stuck doing things the way you always have…
I have breaking news for you in this post!
A couple of weeks ago, while driving on the south side of Chicago, I pulled up to a light where a gentleman was selling newspapers.
"Hmmmm…that's odd", I thought to myself. "It's been a while since I've seen someone selling newspapers on the street. Does this man know the door is closing on his revenue stream? The days of making money by selling newspapers on a street corner are just about over." (If they aren't over already)
Twenty years ago, we would wait until the morning news came on television or grab the morning paper for 35 cents to get the latest, breaking news.
Today, breaking news comes every few minutes and it's flowing free and fast!
No need for a morning news show…
No need for a newspaper…
All you need is a Facebook, LinkedIn and/or Twitter news feed.
Our world is changing very fast.
The life-cycle for new technology has dramatically decreased.
If you buy the latest and greatest gadget today, it will be the older model or the last version in just a few months.
Oh…and after a month, did you download the latest software update?
The ground is literally shifting beneath our feet with each progressive step we make…that is if you're making progressive steps.


If you're not making progressive steps, the ground you've planted yourself upon for a sense of security is literally crumbling beneath your feet! Grabbing a hold of something for stability is a useless option. You need to move forward or get swallowed by technology's quick sand.
My questions for reflection this week are:
Are you adapting to technological advancements of the 21st century?
What new technology have you learned in the last couple of months?
Do you really have a grasp on how the world has changed in the past year?
What are you doing to broaden your knowledge base?
This past Thursday, while speaking to a large group of leaders, I shared this thought, "Very soon, if you are not globally intelligent you will not be considered intelligent."
Here is a quote by Eric Hoffer which supports this:
"In a time of drastic change, it is the learners who inherit the future. The learned find themselves equipped to live in a world which no longer exists."
Last year's world is no longer in existence.
Have you equipped yourself with knowledge to not only exist, but excel tomorrow?
If not…
Don't you think it's imperative to take your first progressive step today?
Inspiration and motivation are no more than simple emotions if you don't have the knowledge needed to move into action, in this digital world.
…and don't go telling yourself this technology stuff is hard!
If a six month old baby can figure out how to use an iPad, you can too!
Let me know what support you need and stay inspired, it's a lifestyle choice!
Related link: What side of change are you on?
---
About the Author:
Linal Harris
Global Entrepreneur – Certified Life Coach – Media Personality – Speaker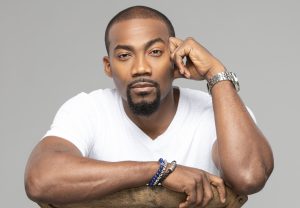 Linal Harris is a global entrepreneur, certified life coach, author, and media personality. As the founder of Inspirational Perspective® Publishing, LLC and Insights 4 Life™ Coaching, LLC, Harris challenges his global audience and coaching clients to Murder Mediocrity® and live their best life possible. Harris concentrates his work as an ontological coach with clients on what he calls the 4 pillars of life; the relationship we have to ourselves, the relationships we have with others, our relationship to work and money, and the connection we have to our spirit and life's purpose. Harris coaches CEO's, executives, entrepreneurs, athletes and celebrities. Harris is the author of "Slay Your Goals", where he provides his readers with scientific and research backed tips for achieving their goals. Harris is an expert goal-setter and has been called upon by Fortune 500 companies to assist with setting their strategic priorities, facilitate goal-setting sessions and provide inspirational talks.
To stay connected, be sure to follow me on the following social media outlets by hitting the links below:
For daily inspiration – text "INSPIRED" to 43783 – Enrollment is free!