Consider how puny the human being is, in comparison to the rest of the species that roam the earth. As humans, we are among the weakest, physically, of most living creatures.
We are amongst the slowest…
We are amongst the most defenseless…
We also have the weakest senses amongst most mammals.
Other mammals have better eyesight. They also have better hearing, along with a keen sense of smell.
So, how is it that the human being has continually prevailed throughout time?
The answer:
What differentiates us, on this planet, is our ability to think. The human ability to imagine the unseen, and then create it, is what has given us complete dominion.
So I ask…
How are you using this amazing gift?
How are you using this differentiating gift of thought?
We create and become what we think about.
I've mentioned this directly, and indirectly, throughout a number of my blog posts in the past. The people I coach, the people I meet, the conversations I have, continue to confirm this truth.
We are…
We will be…
…the product of our thoughts.
We become what we think.
My questions for reflection this week are:
What do you spend the majority of your time thinking about?

Are you intentional about your thoughts?
The world of marketing is quickly evolving to understand us better than we know ourselves. Big businesses are spending billions of dollars each year to plant seeds of vision in our minds.
If we are not intentional about our thoughts and absolutely clear on our visions, the mass media will gladly create that vision for us.
The 21st century's most endeared vehicles of communication, have lulled so many of us into following a broad road vision of mediocrity.
The radio has captured our ears, the television has captured our eyes and the internet, through the introduction of social media, has now provided the medium that can capture our thoughts. (Consider your status updates on social media.)
Thus, data is being compiled daily, to assist big business in predicting your future behavior, thoughts and actions before they take place.
In this age of information and technology, if you are not driven by your own unique vision for life, please know the life you are living is an outward expression of a vision that has already been given to you.
Radio, Television, Google, Facebook, Microsoft, etc. are serving as a deliberate means of mental inception in your life.
Stop!
Think about this:
There are marketing experts being paid very well to collectively think about how to control your life.
How much time are you dedicating to thinking about how you want to control and live your own life?
It is imperative that you clearly understand, know and can articulate the vision you have for your life.
The ability to think is the gift given all human beings.
Are you truly utilizing this wonderful gift to its full capacity?
This week, give that some thought!
…and stay inspired, it's a lifestyle choice!
---
About the Author:
Linal Harris
Global Entrepreneur – Certified Life Coach – Media Personality – Speaker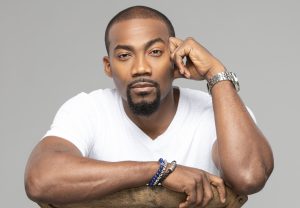 Linal Harris is a global entrepreneur, certified life coach, author, and media personality. As the founder of Inspirational Perspective® Publishing, LLC and Insights 4 Life™ Coaching, LLC, Harris challenges his global audience and coaching clients to Murder Mediocrity® and live their best life possible. Harris concentrates his work as an ontological coach with clients on what he calls the 4 pillars of life; the relationship we have to ourselves, the relationships we have with others, our relationship to work and money, and the connection we have to our spirit and life's purpose. Harris coaches CEO's, executives, entrepreneurs, athletes and celebrities. Harris is the author of "Slay Your Goals", where he provides his readers with scientific and research backed tips for achieving their goals. Harris is an expert goal-setter and has been called upon by Fortune 500 companies to assist with setting their strategic priorities, facilitate goal-setting sessions and provide inspirational talks.
To stay connected, be sure to follow me on the following social media outlets by hitting the links below:
For daily inspiration – text "INSPIRED" to 43783 – Enrollment is free!