We all love the nice guy/gal.
You know…the person that always greets us with a smile, shakes our hand and makes us feel welcome?
At work, we love the nice leader.
You know…the leader that is uplifting and empowering, and rarely has any feedback to share?
Nice people are awesome!
Nice leaders are even more awesome!
Right?
That is, until, we realize that the nice guy/gal is actually withholding their truth about what they really think about our perceived 'great' relationship.
That is until, based on the right situation or circumstance we would have preferred that they confronted us, about our stuff.
Here's what I mean…
Ever met someone so nice, they couldn't tell you there was lettuce in your teeth?
They smile and greet you.
You smile and greet them back.
You think, "What a nice guy/gal!"
You go on about your day, only to find hours later, while peering in the bathroom mirror, that you've been deceived.
How could a really nice person allow you to present yourself in that flawed capacity indefinitely?
This is the moment when many of us realize that being nice, and only accepting nice, can leave us exposed and incomplete.
Being nice seldom gets the job done.
Good leaders understand this best, because being effective often requires respectful confrontation.
When being nice becomes more important than being effective and authentic, it verges on the edge of complete dishonesty.
Thus the cliché quote, "Nobody likes a nice guy!"
This week my questions for reflection are:
* With whom or about what, have you been too nice?
* How do you handle confrontation; are you only accepting nice?
"It's good to get real!" ~ Tom Catani
Sometimes what's real, doesn't always feel nice. But, if it's communicated respectfully and authentically, it makes us better and that does feel like love.


They say the nice guy never wins.
Thanks to some insight from my colleague and friend, Mr. Tom Catani, and a little Inspirational Perspective, we can now understand why.
Be nice, but stay real.
…and then stay inspired, it's a life style choice!
---
About the Author:
Linal Harris
Global Entrepreneur – Certified Life Coach – Media Personality – Speaker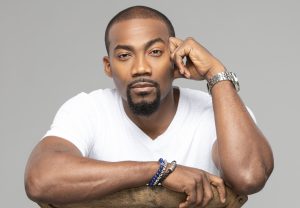 Linal Harris is a global entrepreneur, certified life coach, author, and media personality. As the founder of Inspirational Perspective® Publishing, LLC and Insights 4 Life™ Coaching, LLC, Harris challenges his global audience and coaching clients to Murder Mediocrity® and live their best life possible. Harris concentrates his work as an ontological coach with clients on what he calls the 4 pillars of life; the relationship we have to ourselves, the relationships we have with others, our relationship to work and money, and the connection we have to our spirit and life's purpose. Harris coaches CEO's, executives, entrepreneurs, athletes and celebrities. Harris is the author of "Slay Your Goals", where he provides his readers with scientific and research backed tips for achieving their goals. Harris is an expert goal-setter and has been called upon by Fortune 500 companies to assist with setting their strategic priorities, facilitate goal-setting sessions and provide inspirational talks.
To stay connected, be sure to follow me on the following social media outlets by hitting the links below:
For daily inspiration – text "INSPIRED" to 43783 – Enrollment is free!