Does this dialogue sound familiar?
Person 1: "Hey there, need some help?"
Person 2: "No thank you, I've got it."
Of course it does, because most of us are on both side of that interchange.
Recently, I reached out to a friend, who previously acknowledged the need for professional and entrepreneurial development, and offered her a couple of free coaching sessions from a well qualified peer.
I was a bit shocked at how quickly she turned these sessions down.
"I don't need a coach!" she snapped, before I could even finish making the offer.
I tried to explain there was no obligation on her part, along with the ways a coach could help, but she refused to listen.
"No thank you, I've got it."
What is it about the human experience that makes us want to be self-sufficient to the extent we deny and turn away the very help we so desperately need?
Does admitting the need for help, translate into the admittance of an internal impediment?
Is help the outward expression of internal weakness?
I believe it's quite the opposite and this quote sums up my sentiments exactly.
"Be strong enough to stand alone, smart enough to know when you need help, and brave enough to ask for it." ~ unknown
I know…easier said then done!
Coaching is scary.
Therapy is scary.
Almost any kind of assistance is scary.
Accepting help makes us vulnerable, and that's very scary.
This week my questions for reflection are:
When you say no to help, what are you really saying?

How often do you turn down help, that you actually need?
I don't believe it's just the help we're turning away.
When we push away help, we're pushing away something else entirely.
In the future, if you catch yourself refusing help, stop and get clear on what you're really pushing away?
Is it the opportunity to trust?
Is it the fear of success and moving forward?
Is it the fear that you're inadequate and now you will be exposed?
Is it the fear of dependency?
What's your help deficiency?
The answer to this question will set you up for more success, because we all need help to achieve our goals and dreams.
"A healthier way of thinking and acting is to allow yourself to receive the help and love you need. You weren't designed to live alone. You have limitations on your strength and abilities." ~ Michael Barbarulo
We're entering the season of giving and most of us are fairly good at receiving tangible gifts.
Maybe this is a good time to focus on how well we receive the help and love we need.
The better we get at receiving help, the stronger we will be!
The better we get at receiving love, the more effective we will be!
Accept more help…
…and stay inspired, it's a lifestyle choice!
---
About the Author:
Linal Harris
Global Entrepreneur – Certified Life Coach – Media Personality – Speaker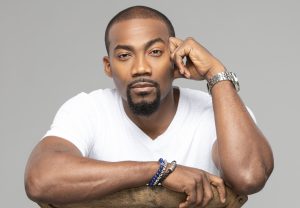 Linal Harris is a global entrepreneur, certified life coach, author, and media personality. As the founder of Inspirational Perspective® Publishing, LLC and Insights 4 Life™ Coaching, LLC, Harris challenges his global audience and coaching clients to Murder Mediocrity® and live their best life possible. Harris concentrates his work as an ontological coach with clients on what he calls the 4 pillars of life; the relationship we have to ourselves, the relationships we have with others, our relationship to work and money, and the connection we have to our spirit and life's purpose. Harris coaches CEO's, executives, entrepreneurs, athletes and celebrities. Harris is the author of "Slay Your Goals", where he provides his readers with scientific and research backed tips for achieving their goals. Harris is an expert goal-setter and has been called upon by Fortune 500 companies to assist with setting their strategic priorities, facilitate goal-setting sessions and provide inspirational talks.
To stay connected, be sure to follow me on the following social media outlets by hitting the links below:
For daily inspiration – text "INSPIRED" to 43783 – Enrollment is free!