A day or two after writing and posting the blog "Beat fear; Be uncommon!", I had an interesting epiphany. This epiphany served more as an answer to a question I'd been asking myself since writing this post.
My question was, "What is the formula for conquering fear?"
Although, I have conquered fear in certain aspects of my life, I haven't distinguished what exactly provides me the courage needed to move forward in the face of fear.
While lying in the bed of a Hong Kong hotel, slightly jet-lagged, this question answering epiphany, struck.
Fear is extinguished by purpose.
Another way to say this is as follows:
Knowing your purpose and continually working to clarify that purpose, while taking action towards the delivery of that purpose, is the formula for conquering fear.
Think about this….
A trained soldier, in the heat of battle, can run towards circumstances that could result in death.
What's scarier than that?
A soldier can do this because they are crystal clear on their purpose; which is ultimately to follow orders or die trying, in service to their country.
So what does all this mean for you?


If fear continues to be your barrier, here's how to surmount it:
Distinguish your personal purpose on the planet.
Once your purpose is distinguished, immediately begin taking actions towards fulfilling that purpose in the face of fear.
Remind yourself daily of your purpose and continually look for ways to gain more clarity and depth.
Taking on the three actions above will kick fear out of the driver's seat and makes your purpose your life's driver.
It's important to know that fear will still have a seat in the car, but what matters most is that it no longer dictates your direction.
Remember, your purpose is why you exist on the planet. If you have carefully identified that purpose, you will find yourself connected to and believing in that purpose to an unusual depth.
Use your faith in that belief as the catalyst to surmount your fear and take action.
If a soldier is willing to obey the rallying cry to move forward into the midst of life threatening danger, surely you will obey the gravitational pull of your purpose on this planet and act.
I believe one of the major reasons that fear and terror have had so much traction in our society is because so many of us have no clue why we exist. Thus survival becomes the only game to play, which exponentially enhances the ferocious fervor of fear.
You weren't born to just survive and then die. You were born to fulfill your purpose, thrive and feel alive.
Fear is extinguished by purpose.
Know your purpose.
Live and act on that purpose.
…and then watch how your relationship with fear begins to change.
Please be sure to share your thoughts and progress with me.
…and as always stay inspired, it's a lifestyle choice!
---
About the Author:
Linal Harris
Global Entrepreneur – Certified Life Coach – Media Personality – Speaker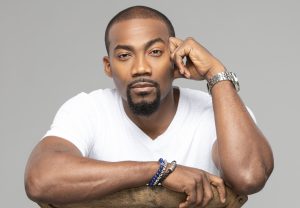 Linal Harris is a global entrepreneur, certified life coach, author, and media personality. As the founder of Inspirational Perspective® Publishing, LLC and Insights 4 Life™ Coaching, LLC, Harris challenges his global audience and coaching clients to Murder Mediocrity® and live their best life possible. Harris concentrates his work as an ontological coach with clients on what he calls the 4 pillars of life; the relationship we have to ourselves, the relationships we have with others, our relationship to work and money, and the connection we have to our spirit and life's purpose. Harris coaches CEO's, executives, entrepreneurs, athletes and celebrities. Harris is the author of "Slay Your Goals", where he provides his readers with scientific and research backed tips for achieving their goals. Harris is an expert goal-setter and has been called upon by Fortune 500 companies to assist with setting their strategic priorities, facilitate goal-setting sessions and provide inspirational talks.
To stay connected, be sure to follow me on the following social media outlets by hitting the links below:
For daily inspiration – text "INSPIRED" to 43783 – Enrollment is free!