391 years ago (1620) a group of 102 English settlers, who later became known as Pilgrims landed in Plymouth, Massachusetts aboard the Mayflower.
Their leader was William Bradford (1590-1657) who governed the colony for most of the next 30 years.
Bradford's wife, Dorothy, drowned a few days before reaching Plymouth in Provincetown Harbor.
The first winter in New England nearly destroyed Plymouth colony. Half of the settlers died leaving a population of 51.
After winter, the distressed colonists made contact with a Native American tribe called the Wampanoag.
The Wampanoag helped the remaining Pilgrims survive by teaching them how to plant seeds, farm and fish that spring.
The bountiful harvest and subsequent festival with the Pilgrims and Wampanoag inspired our Thanksgiving holiday.
The menu at the first Thanksgiving dinner in the fall of 1621 included turkey, deer, fish and corn. There were 90 Wampanoag and 51 Pilgrims present.
Governor Bradford decided to hold these harvest festivals in Plymouth, annually in 1623.
The Pilgrims maintained peaceful relations with the local tribes in New England avoiding involvement in the Pequot War in 1636.
These harvest festivals became a New England practice in the late 1660's.
Thanksgiving was recognized by this nation's founding fathers and became a tradition within the early United States and was celebrated on various dates in different states.
In 1863, during the Civil War, President Abraham Lincoln proclaimed the date of Thanksgiving to be the final Thursday in November, to foster a sense of American unity between the Northern and Southern states.
President Lincoln was heavily influenced to do this by author Sarah Josepha Hale who wrote letters to politicians for close to 40 years trying to make Thanksgiving an official holiday.
320 years after that first Thanksgiving, President Franklin D. Roosevelt changed the unified date to the fourth Thursday of November (which is not always the final Thursday of the month) and agreed to sign a bill into law with Congress, making Thanksgiving a national holiday, on December 26, 1941.
This was initiated by President Roosevelt to provide the country an economic boost. There may be hope yet to make Black Friday a holiday…lol!
---
About the Author:
Linal Harris
Global Entrepreneur – Certified Life Coach – Media Personality – Speaker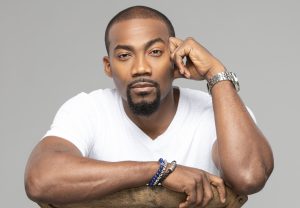 Linal Harris is a global entrepreneur, certified life coach, author, and media personality. As the founder of Inspirational Perspective® Publishing, LLC and Insights 4 Life™ Coaching, LLC, Harris challenges his global audience and coaching clients to
Murder Mediocrity®
and live their best life possible. Harris concentrates his work as an ontological coach with clients on what he calls the 4 pillars of life; the relationship we have to ourselves, the relationships we have with others, our relationship to work and money, and the connection we have to our spirit and life's purpose. Harris coaches CEO's, executives, entrepreneurs, athletes and celebrities. Harris is the author of "
Slay Your Goals
", where he provides his readers with scientific and research backed tips for achieving their goals. Harris is an expert goal-setter and has been called upon by Fortune 500 companies to assist with setting their strategic priorities, facilitate goal-setting sessions and provide inspirational talks.
To stay connected, be sure to follow me on the following social media outlets by hitting the links below:
For daily inspiration – text "INSPIRED" to 43783 – Enrollment is free!